Webinar Details
Hosted by
February 17, 2020 - Available on Demand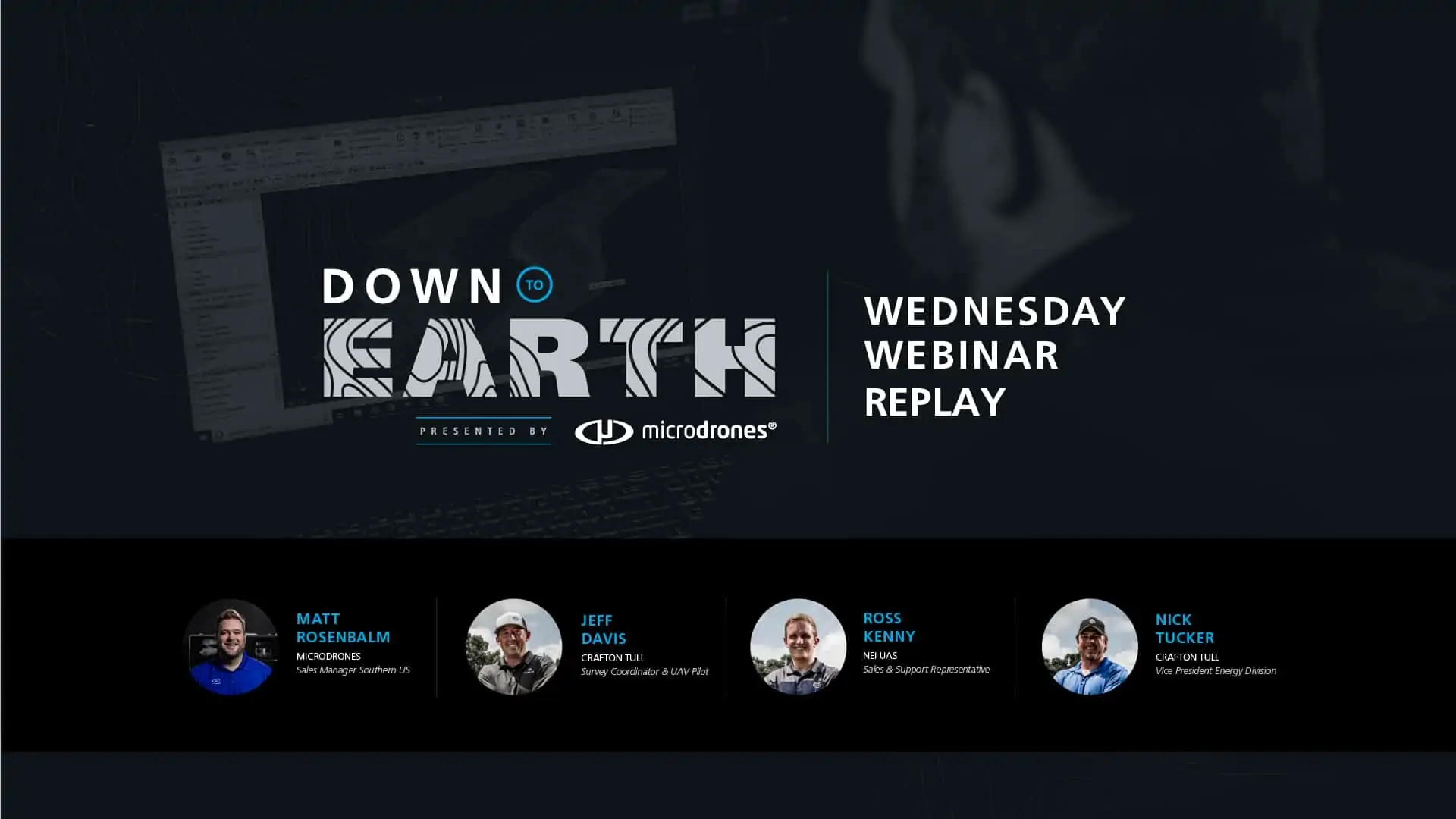 In this Webinar Replay, learn how Crafton Tull navigated the challenging terrain of the Ozark Mountains with the Microdrones mdLIDAR1000, over an elevation change of more than 500 feet.
IT'S TIME TO STEP OUT OF THE OFFICE AND INTO THE FIELD.
"Down to Earth" is a new reality series revealing the challenges and hazards that surveying crews face while determining points on the surface of the Earth and measuring the distances between them.
Presented by Microdrones, the series will also showcase the powerful data deliverables their integrated systems can create like 3D pointclouds, orthomosaics, or methane inspection concern maps.
The first 3 episodes, titled "The Ozarks" will take viewers on an edge-of-your-seat journey alongside Crafton Tull as the engineering and surveying attempt to map a path for a road through Arkansas's treacherous Ozark Mountain Region.
The series will capture the adventures, obstacles and all-too-real danger professional surveyors face while marking boundaries, measuring distances and working to deliver actionable insights about the natural landscape.
In the first episode, you'll meet the Crafton Tull team and learn about their mission – delivering key data on 150 acres of the cliff-filled region of Big Creek where they are tasked with surveying the site so that their engineers can design a road through the heart of the mountainous terrain.
In short – it's a tall challenge for both Crafton Tull and Microdrones.
"The challenge on this project is the terrain, from surveying the top to the bottom of the mountain," said Crafton Tull Vice President of Energy Services, Nick Tucker.
Throughout the series, you'll see how Crafton Tull attacked this challenging terrain head-on with the Microdrones mdLIDAR1000, leveraging the drone to navigate an elevation change of more than 500 feet.