Webinar Details
Hosted by
August 27, 2020, 13:00 (UTC)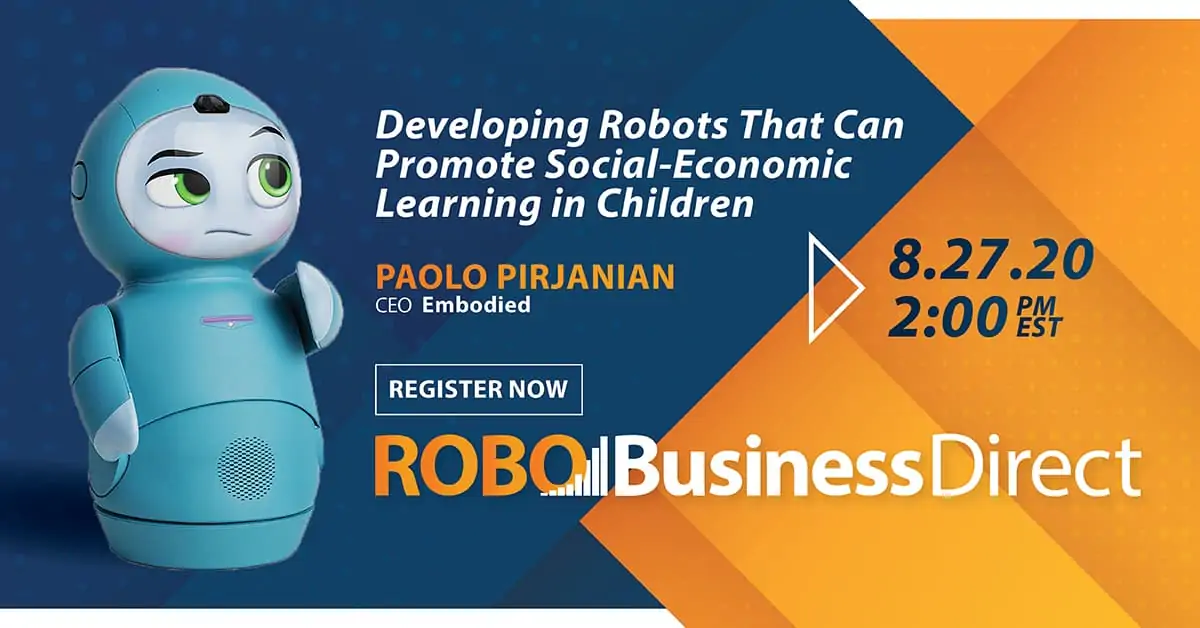 Paolo Pirjanian, CEO at Embodied, will discuss how the relationship between humans and machines is evolving, including how robots and robotic technology can be applied for social good.
Specifically, he will review the development of Moxie, a companion for children designed to help promote social, emotional, and cognitive development through everyday play-based learning and content. He will describe how machine learning was employed so that Moxie platform could perceive, process and respond to natural conversation, eye contact, and facial expressions, as well as recognize and recall people, places, and things.
He will also highlight how this sensory input can be used to help children learn and safely practice essential life skills such as turn taking, eye contact, emotion regulation, relationship management, and problem solving.