Webinar Details
Hosted by Sea Machines
February 25, 2021 - Available on Demand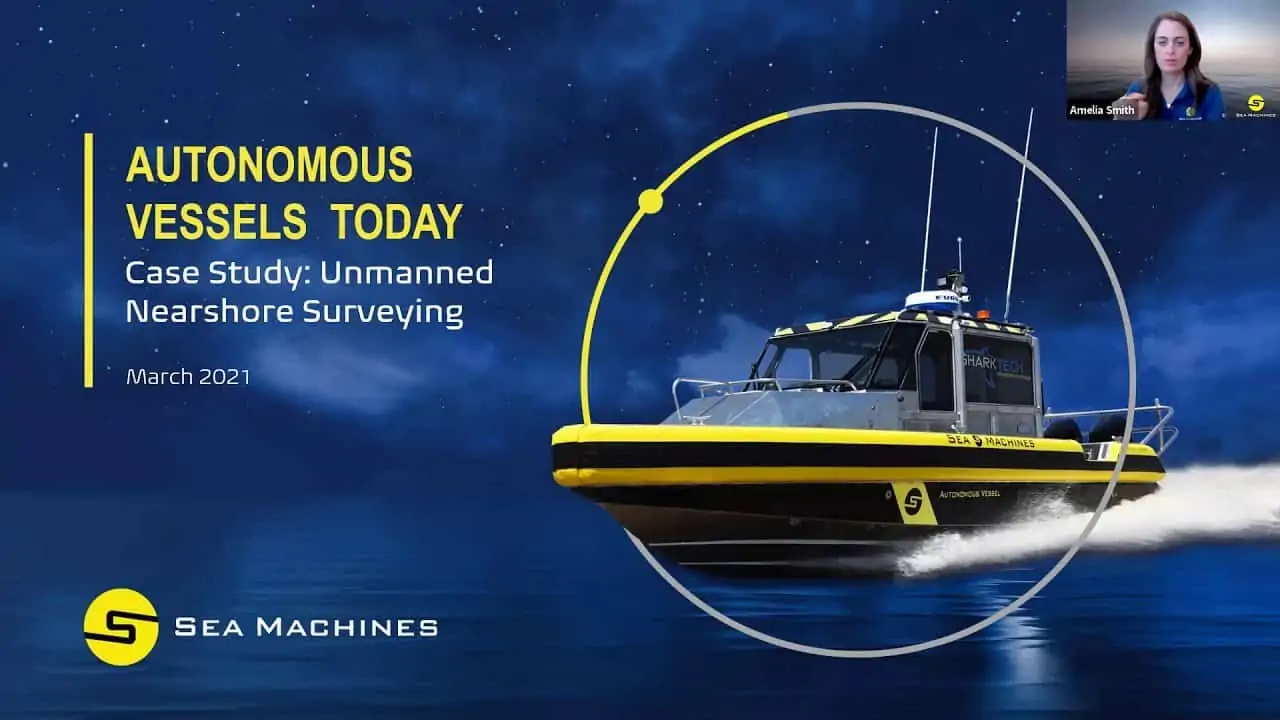 Amsterdam-based survey company Deep B.V. recently upgraded vessel operations with a Sea Machines Robotics autonomous command and remote-helm control system installed aboard its Loeve hydrographic survey vessel, which is now operating autonomously in multiple areas of the challenging Wadden Sea.
With no surveyors on board the vessel for this project, Deep operators are commanding and controlling the autonomous vessel and all on-board payloads (including survey sonars, hydrophones, winches, cranes and davits) from Deep's shoreside Survey Control Room, which can facilitate several multi-beam surveys simultaneously. Deep is transferring all collected data from the vessel to the control room via 4G and satellite connection. The combination of Sea Machines' technology and the Survey Control Room will enable Deep to transition from minimally manned missions to unmanned missions in the near future.
In this webinar, Deep's Jurgen Beerens, Simon Remote Survey (Deep sister company)'s Marteyn Blok and Sea Machines' Frank Relou discuss the benefits of and considerations for autonomous-command and wireless remote-helm control systems aboard survey vessels. A live Q&A session follows.