Webinar Details
Hosted by Teledyne FLIR
December 5, 2022, 13:00 (UTC)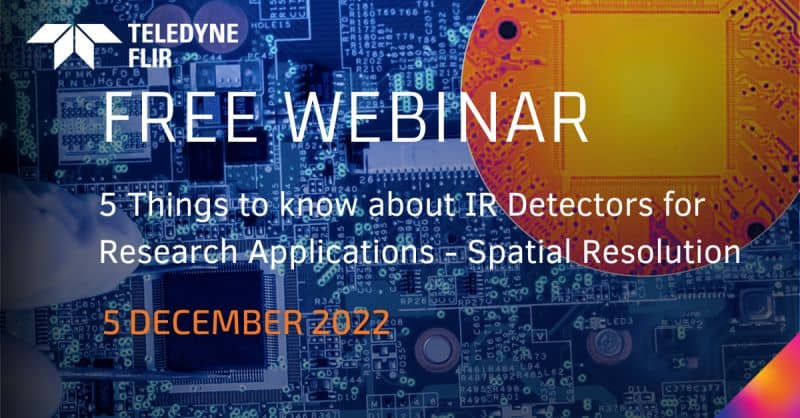 Session 3 out of 5: Spatial Resolution
In these sessions we will talk about how both cooled and uncooled detectors are made for similar purposes (measuring energy in the IR, typically temperature) and that while the purpose is the same, the architecture of each detector type leads to uniquely different capabilities. The unique capabilities are what make a cooled camera or uncooled camera acceptable to meet specific application requirements.
Speed: Detector differences. Types of readout, integration time, frame rates. High speed applications.
Spatial Resolution: Detector differences. FPA resolutions, optics, distances, and spot sizes. Touch on airy disk effect. Microscope and long-range measurement applications.
Sensitivity: Detector differences. Plank's curve, reading temps, noise. Transient thermal applications, low energy applications.
Spectral Filtering: Detector differences. Electromagnetic spectrum, detector optimization/customization, types of filters. Filtering applications (thru glass, ND, CO2, etc).
Synchronization: Detector differences and camera differences.