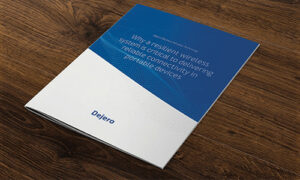 Dejero has released a whitepaper that explores wireless system design for an especially demanding use case: developing a portable device capable of delivering ultra-reliable, low-latency connectivity in challenging environments.
As Dejero explains, these primary requirements impose additional requirements (e.g., low-power, multi-radio, multiantenna) which must also be met.
The goal of the whitepaper is to provide the knowledge and context necessary to choose a solution offering the best overall wireless system performance for a particular need.