MicroPilot has released a whitepaper covering the benefits of its triple redundant MP21283X UAV autopilot and what specific conditions this autopilot is designed for. 
Visit the MicroPilot website to read the full whitepaper>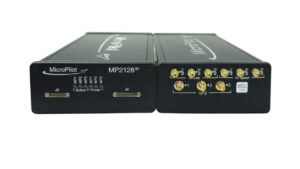 The whitepaper includes sections that cover:
Who needs the MP21283X
MP21283X ultimate reliability measures
Tri-autopilot synchronization
Supporting products
Features of the MP21283X are also explained, including multiple communication links, backup high current drivers, backup power supplies, and independently generated servo signals. Synchronization, modification and testing products are also discussed.
To read this and other useful whitepapers, visit MicroPilot's website>