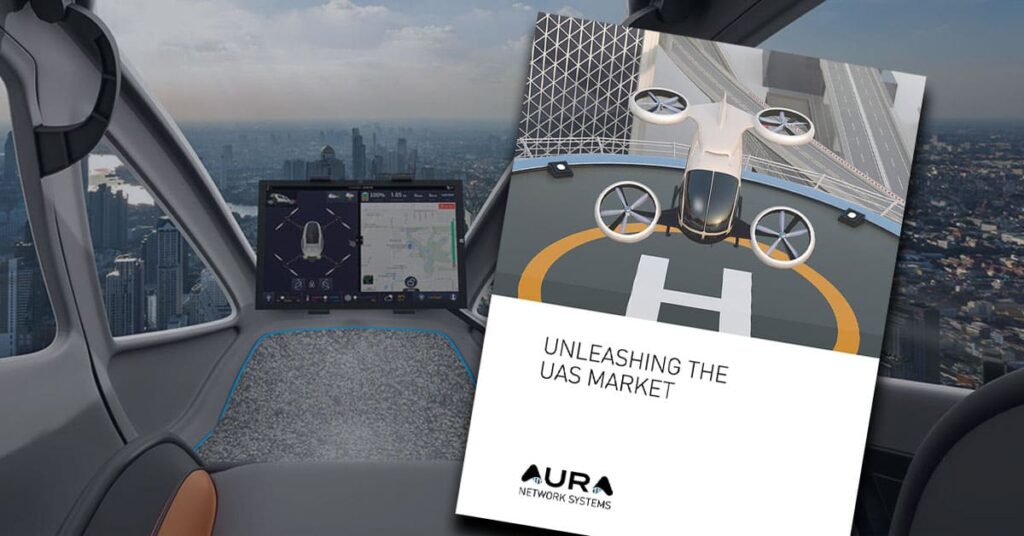 AURA has published a new white paper that looks ahead to the future of the aerospace industry.
The report, "Unleashing the UAS Market", provides a clear 30-thousand-foot view of the Uncrewed Aircraft Systems (UAS) industry, and addresses both the milestones and anticipated possible industry growth trends.
While it is always challenging to take a snapshot of a fast-moving subject, AURA's white paper outlines some of the factors fueling UAS's rapid growth, including:
New public-private partnerships
Fast-tracked regulatory standards
The importance of beyond visual line of sight (BVLOS), and
The rapidly evolving technologies being tested, including AURA's command and control (C2) and air traffic control (ATC) voice services.
According to AURA president and chief technology officer, Tamara Casey, "The future of the aerospace industry is clearly in sight, and AURA has been in the middle of it all. Our company's founders and leadership have been working on advancing UAS technology and regulations in one capacity or another since 2012. We can clearly envision scalable, affordable and safe integration of UAVs into national airspace, which will transform not only the aerospace industry but also our entire transportation infrastructure."