In this case study, FT Technologies explains how its lightweight, ultrasonic FT742-SM wind sensor was mounted onto a drone to help Virididor Ltd measure methane across several of its landfill sites in the UK.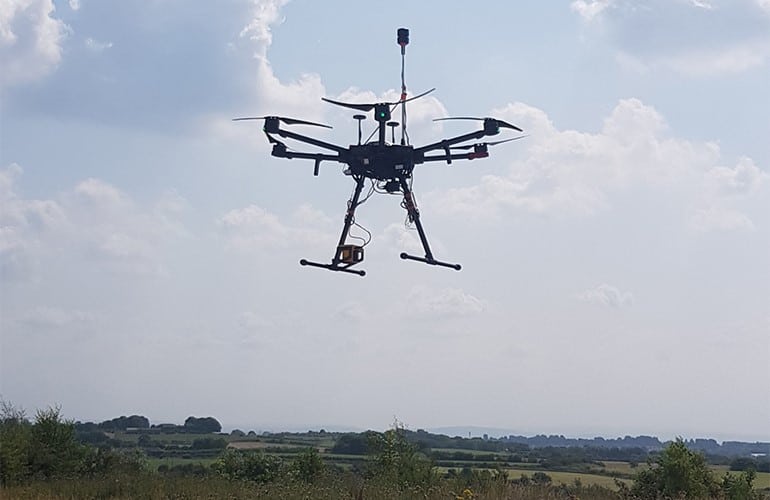 ---
Background
Viridor Ltd is a recycling and energy recovery company. They were looking to carry out a series of methane measurement surveys across several of their UK sites. They felt that the best way to do this was by drone and were looking for partners to help design an innovative UAV-based methane measurement system.
Working with JB Unmanned Aerial Systems (JBUAS)* and the University of Manchester they came up with the idea of combining a UAV with a methane sensor and a wind sensor and then feeding the measurements to special software for flux measurement. FT Technologies was approached to provide a lightweight, ultrasonic wind sensor that could be mounted onto a drone.
Project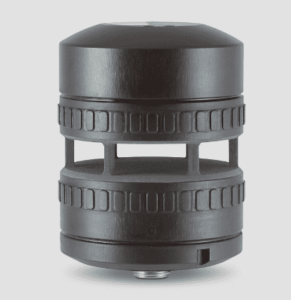 FT worked with the other project partners to configure the FT742-SM sensor to their specific needs. The sensor's in-built compass was enabled so that the wind direction measurement would be relative to magnetic north. The sensor was mounted on a pole to elevate it above the wash of the rotors of the DJI M600 drone.
Throughout the summer of 2021, the drone equipped with the FT742-SM wind sensor was flown across several landfill sites. The data produced from the wind sensor proved baseline wind information which was critical to quantifying the dynamic properties of the methane gas release.
Conclusion
Viridor intends to use the information gained to enable the business to meet the industry-specific challenges identified by the Committee on Climate Change (CCC) in respect of landfills.
It is hoped that this approach to measuring methane releases will not only support continuing innovation across Viridor sites, but it will also become an invaluable methodology for meeting the company's own commitments and the requirements of the Paris Agreement (2015) as applied by the Environment Agency and government departments, such as Department for Environment, Food, and Rural Affairs (DEFRA) and Department for Business, Energy and Industrial Strategy (BEIS).
Viridor's Director of Sustainability Tim Rotheray said the project would provide invaluable information and help drive Viridor's decarbonization commitments: "Viridor has a history of investing in new technologies designed to improve our environmental performance. This project will improve our ability to identify and solve any local methane emissions as soon as they occur. Methane is a product of the waste we receive and is outside of our control. We strive to drive this down through better monitoring and this project is a major boost. Viridor supports a ban on methane-producing waste to landfill to drive down climate change-causing greenhouse gasses from waste."
Jonathan Brindley, Sensor Solutions Manager at JBUAS, added: "As a leading UK-based supplier and integrator of UAV sensor payloads, we work with industry partners to develop and commercialise drone-based sensor solutions across multiple industrial sectors. We were delighted with the performance of the FT742-SM wind sensor. It's light weight and low power usage make it ideal for integration into this type of drone application. The wind speed and direction information it provides, is essential when quantifying methane release from open sources using particular calculation methods."
---
*JBUAS supports businesses and organizations to innovate using geophysical sensors such as gas detectors, ground penetrating radars (GPR), magnetometers and sonar systems, amongst others, as well as thermal camera systems, including those used for industrial asset inspection, agricultural assessments, and property/people surveillance and security. They are strategic distribution partners for SENSYS, Workswell, and SPH Engineering.