Fischer Connectors discuss the requirements and technology behind secure subsea interconnection solutions for uncrewed marine vehicles operating at depth.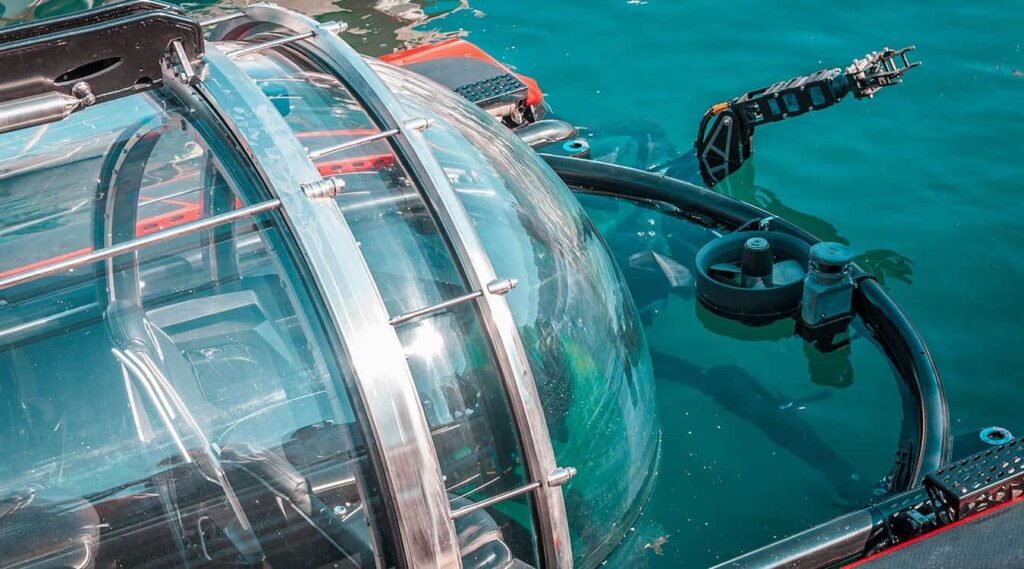 Dependable, high-performance equipment is essential for extreme unmanned underwater applications. ROVs (remotely operated vehicles), UUVs (unmanned underwater vehicles) and AUVs (autonomous underwater vehicles), all rely heavily on dependable interconnect solutions for equipment such as multi-axis controllers, lighting, 4K cameras, inertial platforms, electrical motors and sensors.
To enable power and high-speed data transmission through fiber optic sensors or small UUVs diving deep in icy seawater, connectors and associated cables must be extremely robust and easy to plug and use.
Fischer Connectors range of ultra-reliable connectivity solutions for marine and underwater conditions, offer resistance to extreme pressures and corrosion, water ingress protection at an operational depth of up to -300 meters / -1,000 feet (and more upon request), full EMC shielding, up to 10,000 mating cycles, as well as fast, easy and secure connections.
Requirements & Challenges
Efficient data transmission
High-speed data transmission and multi-protocol management
Signal integrity with 360° EMC shielding and non-magnetic locking mechanism
Real-time HD video with best optical performance and robustness
Plug & play technology for fast equipment setup and easy, secure power & data transmission
Compact and Ultra-Rugged Solutions
Extreme sealing ratings and hermeticity for water ingress protection and pressure resistance
Operating depth down to 300m/1,000ft – tested to 60 bar (870 PSI)
Corrosion resistance ideal for salt & marine environments
Securely locked connections and mechanical endurance with up to 10,000 mating cycles
Space-saving solutions minimizing equipment size and weight
Tailored options for tethered or untethered UUVs
Unmanned underwater vehicles – Autonomous underwater vehicles require rugged, reliable connectivity with secure locking, enabling multiprotocol data transmission in deep-sea conditions down to 300 m (1000 ft) to send data from sonar, sensor and HD video back to surface.
Underwater scientific instrumentation – Inspection tasks performed underwater through small tethered or untethered unmanned underwater vehicles require reliable and compact connectivity solutions enabling tight connector alignments.