Motor Controller MC24
Veronte MC24 is a Motor Controller specifically designed for eVTOL systems. This advanced Motor Controller, commonly referred as ESC, is developed according to the DO178C and DO254 certification standards permitting to control electric motors working in the range of 60-120V with a real continuous current up to 200A.
The thoughtful design in Veronte MC24 and its redundant control input makes it the perfect solution for eVTOL and large UAVs where failure is not an option. In cooperation with Veronte Autopilot 4x it ensures the maximum efficiency and the required robustness for eVTOL certification in Urban Air Mobility (UAM) operations.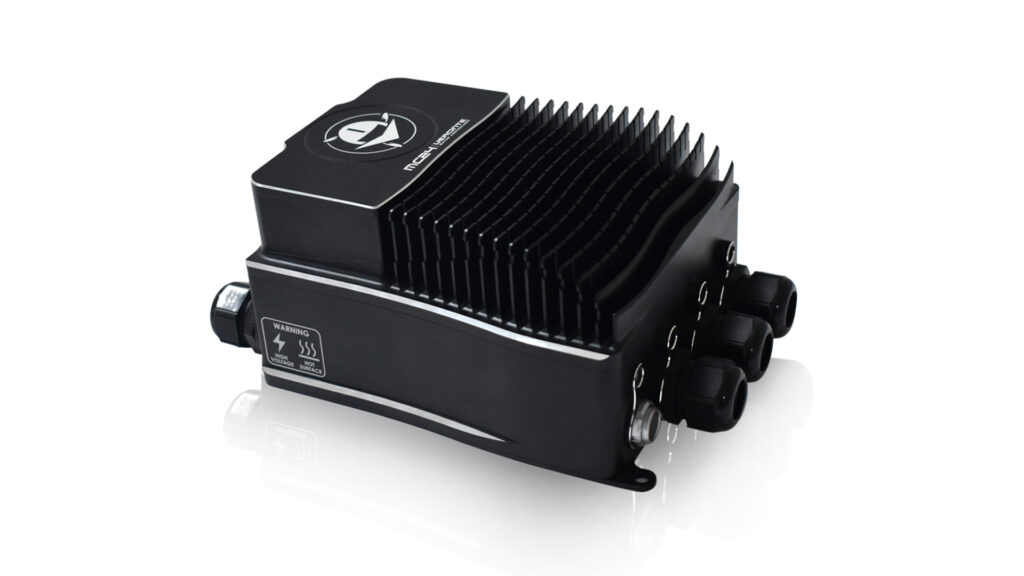 | | |
| --- | --- |
| Dimensions | 260 x 160 x 100mm |
| Weight | 2430g |
| Input Voltage | 60 - 120V |
| Input Current (Cont) | 200A |
| Input Current (5s Peak) | 400A |
| Communications | 2x CAN Bus / 1x USB / 1x RS232 / 1x RS485 / 1x Signal error / 1x PWM input para control |