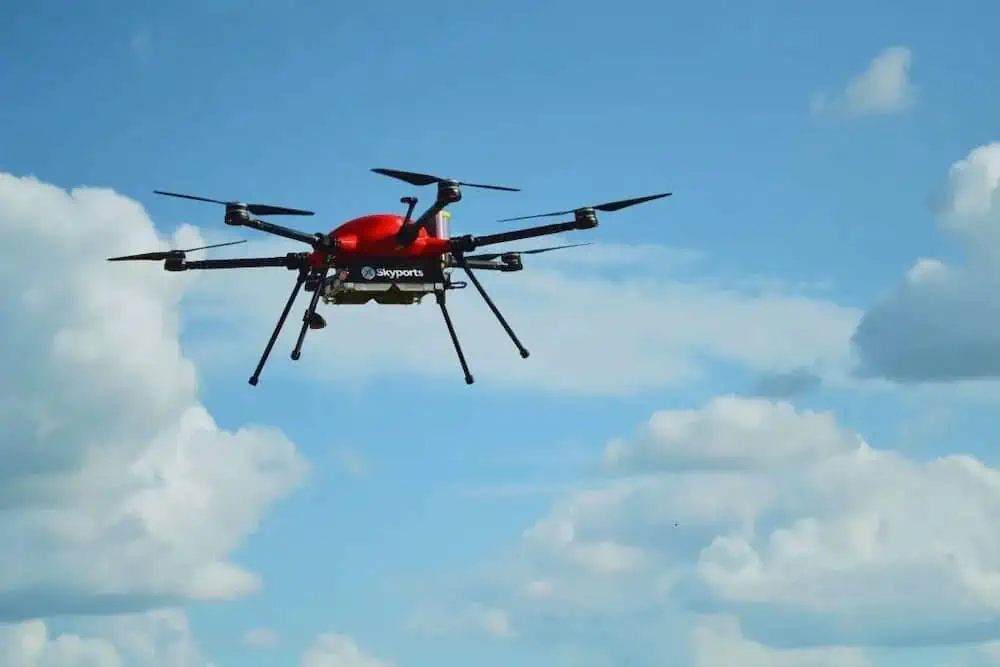 Skyports Drone Services has announced Speedbird Aero as the new aircraft partner for the Orkney I-Port operation, a drone delivery project established in partnership with Royal Mail, Orkney Islands Council Harbour Authority and Loganair.
Speedbird Aero's electric multirotor DLV-2 drone, which has a payload capacity of 6kg and a range of up to 16km, has been selected as vehicle of choice for the Orkney I-Port project due to its large payload volume, which makes it well suited to carrying cargo such as Royal Mail parcels. The aircraft is also equipped with a parachute.
Orkney I-Port flights will be conducted under existing regulatory frameworks, making it possible to extend beyond the initial three month period. This is due to the proximity of the islands' take-off and landing locations and the ability for flights to be conducted using extended visual line of sight (EVLOS).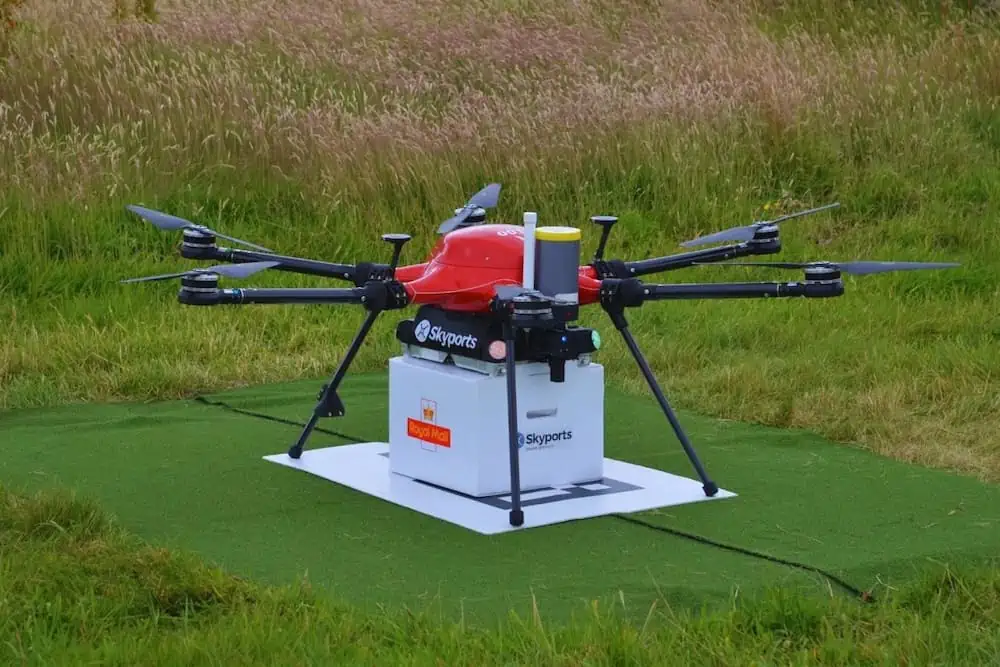 The weather and geography of Orkney impacts the ability for Royal Mail to provide an uninterrupted delivery service for its residents, as pauses in the ferry schedule are common during poor weather due to the challenges of docking safely, obstructing the route by which some mail is transported. The DLV-2 aircraft has been selected due to its ability to fly in weather conditions that exceed the upper limits of the Orkney inter-island ferry. First deliveries were completed in July this year and will continue until October.
The Speedbird DLV-2 is the latest aircraft to be onboarded by Skyports Drone Services, following Pyka Pelican Cargo earlier this year. The drone service provider has been reinforcing and consolidating its aircraft fleet to meet growing market demand and serve its drone logistics, survey and monitoring customers.
Alex Brown, Director, Skyports Drone Services, said: "Our approach to fleet development is to onboard a select number of vehicle providers that can match market growth, scale with us and meet the requirements of the locations in which we operate. Speedbird is an example of the type of manufacturer we love to work with; the company's commitment to quality, safety and innovation make it best-in-class and an excellent addition to our fleet. The Orkney I-Port project, with its renowned project partners and objective of improving community access with drones, is a great place to kick off the partnership."
"Our partnership with Skyports Drone Services is a source of immense pride for Speedbird Aero," said Manoel Coelho, CEO of Speedbird Aero. "Together, we will bring unrivalled efficiency to every drone logistics project we undertake, unlocking new possibilities for businesses and communities alike. Our focus on sustainability and innovation will pave the way for a greener and more connected future."
Find suppliers and manufacturers of Cargo Drones and Delivery UAS >>