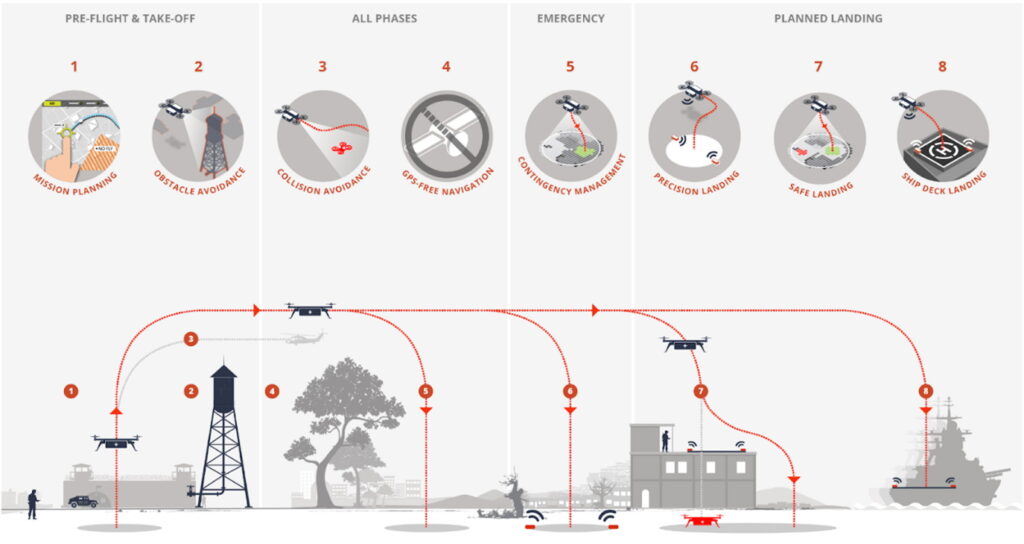 Near Earth Autonomy has confirmed that it has been selected by the US Air Force's AFWERX to collaborate on a reliability standard for autonomous aerial transport as part of the Autonomy Prime program. This significant partnership underscores Near Earth's commitment to advancing autonomous aircraft technology to new heights.
As the widespread use of UAS (unmanned aerial systems) becomes increasingly prevalent, autonomy will play a critical role in overcoming the challenges currently managed by crew. However, there remain open questions about the considerations and processes necessary to achieve the reliability required by regulators, insurers, and end-users. Near Earth and AFWERX aim to address these questions and create a risk-based approach for the accreditation of autonomous UAVs, providing assurance equivalent to commercial Part 135 crewed operations, with less than 1 accident in 100,000 flight hours.
This collaboration will see Near Earth and AFWERX establish an accreditation process to formalize assurance for autonomous aircraft. The process will consider both the autonomous aircraft's capabilities and the operational environment to create safety cases for typical transport operations. Near Earth will also develop an architecture that enables high-reliability and supports Modular Open System Architecture (MOSA)-compliant interoperability, ensuring that autonomous aircraft can operate safely and efficiently.
Lt. Col. Tom Meagher, AFWERX Prime Programs lead, commented: "The upcoming effort with Near Earth Autonomy is incredibly important for informing certification for autonomous capabilities, with significant benefits to both the commercial and government aviation autonomy communities."
Sanjiv Singh, CEO of Near Earth, noted: "Going forward, we expect that autonomy will be integral to military flight operations, and it will be the way that commercial flight operations will scale. The task is not only to develop autonomy to assure safety and efficiency but to make the case that the autonomy will deal with the edge cases. AFWERX has a deep understanding of both the challenge and opportunity at hand. They are bringing all the necessary pieces together to make the widespread use of uncrewed logistics a reality. We could not ask for a better partner to bring the benefits of autonomous uncrewed logistics to the defense and commercial sectors at scale."
Lt Col Bryan Ralston, AFWERX's Autonomy Prime Lead, said: "AFWERX Prime is excited to partner with Near Earth Autonomy and leverage their over 10 years of experience, to explore safe, autonomous flight in uncrewed aerial vehicles. Evaluation of these technologies and moving towards certification is incredibly important for future autonomous operations in the Department of Defense."