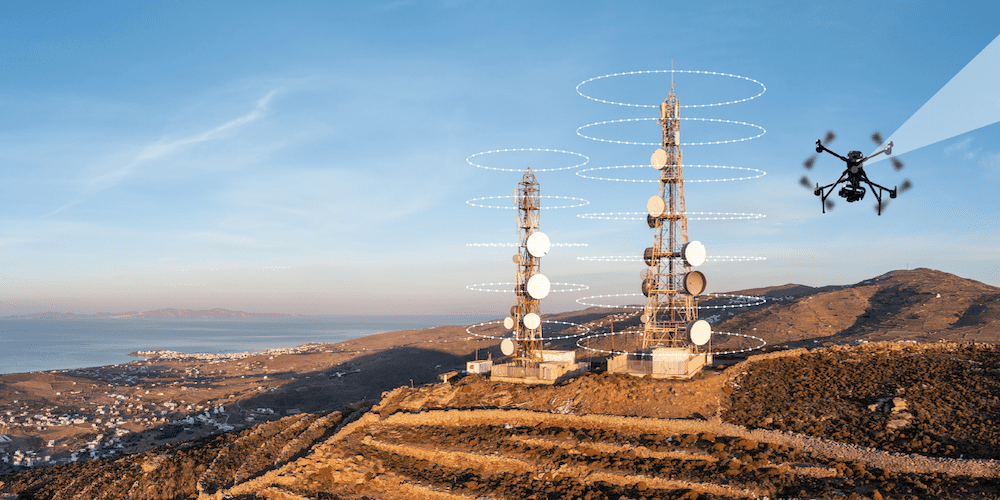 Visual Intelligence, the unified drone sensor and software platform capable of digitizing physical infrastructure at millimeter accuracy, is ramping up production on a new lightweight version of its patented Engineering Class drone sensor.
The manufacturing increase is in response to renewed interest from the Telecom sector in an emerging category of drone data offerings that serve engineering workflows and benefit digital twin analysis across an asset's complete lifecycle.
The latest version of Visual Intelligence's MACS-3DTM sensor features a compact and lightweight design that provides increased compatibility with smaller commercial class drones.
The patented dual-sensor drone payload is equipped with two Sony Alpha 7R IV cameras that have been specialized for tower data collection. Visual Intelligence worked closely with Sony to integrate Sony Alpha-series technology into the sensor's unique dual-camera configuration, optimizing the setup for 3D reality model coverage and accuracy.
"While drone technology isn't new to the Telecom industry, drone data that has engineering applications is unprecedented," said Ted Miller, Founder and Chairman of Visual Intelligence. "The industry is finally ready to switch out of analog-mode and embrace digital reinvention. As more companies discover the potential of Engineering Class 3D data, we're aligning ourselves with market leaders like Sony Electronics, who are equipped to grow and serve an international audience."
"Sony Alpha camera technology combined with Visual Intelligence's automation platform and design for UAS payloads creates transformative, engineering-grade data for design, 3D modeling, inspection, and analysis of critical infrastructure," said John Monti, Director Industrial Camera Solutions, Sony Electronics Inc. "We value our relationship with Visual Intelligence as we explore the boundaries of image sensing combined with drone-based methodologies for photogrammetry."