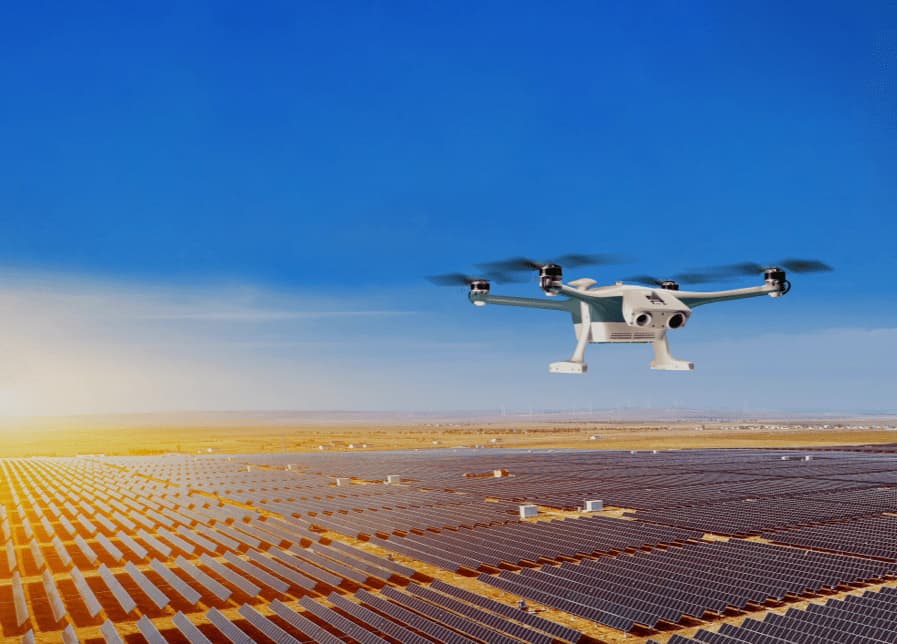 Percepto has confirmed that the Federal Aviation Administration (FAA) has allowed operators to use the company's drone-in-a-box solution to perform highly automated Beyond Visual Line of Sight (BVLOS) inspection and monitoring operations at a large Texas solar power plant. The drone operations are approved for up to 200 feet above ground level, double the altitude of any previously approved highly automated BVLOS drone operation in the U.S. This uniquely high altitude will enable greater operational flexibility to monitor larger areas and taller structures, including mapping and modeling use cases.
Without a pilot or visual observer on site, Percepto's advanced technology enables an automated detect and avoid (DAA) cycle. This eliminates the need for remote pilot in command intervention if other aircraft are detected within the airspace. This automatic airspace deconfliction capability paves the way for centrally controlled drone-in-a-box fleets of multiple sites in the future.
The solar power plant deployment for which this approval was provided serves as a model for many other industries, including oil & gas, mining and utilities, to increase site efficiency through automated remote inspection operations. Percepto's automated drone-in-a-box technology has been deployed by many of these industries to streamline preventive maintenance, drive efficiency, increase safety and reduce operational costs.
Neta Gliksman, VP of Policy & Government Affairs at Percepto, commented: "Gaining this approval marks a significant milestone to provide remote and autonomous inspections at industrial sites, fulfilling Percepto's mission to provide safe and reliable critical infrastructure. We are grateful to the FAA for their diligence in reviewing Percepto's safety case, and we look forward to continue to support the critical infrastructure community across the U.S."
Find suppliers & manufacturers of Drone-in-a-Box Solutions & Technology >>