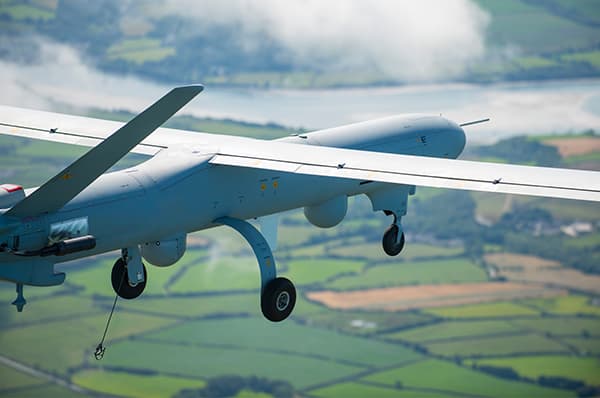 Elbit Systems has been awarded a framework contract for the provision of up to seven Watchkeeper X tactical Unmanned Aerial Systems (UAS) for the Romanian Ministry of National Defense.
The contract award has a maximum value of approximately $410 million with a validity of five years. No specific purchase order under the contract has been awarded yet.
The Watchkeeper X UAS is the UK export variant of the British Army made by UAV Tactical Systems Limited (U-TacS), Elbit Systems' UK subsidiary, and is a derivative of the Hermes UAS family. The Watchkeeper X's compatibility with NATO standards enables essential interoperability with NATO and other allied forces.
"This contract demonstrates the sustained demand for Elbit Systems' UAS. We look forward to further strengthening Elbit Systems' relationship with the Romanian Government," said Bezalel (Butzi) Machlis, President and CEO of Elbit Systems. "As part of the contract execution, Elbit Systems plans to establish infrastructure and industrial cooperation with U-TacS, Aerostar and Elbit Systems' subsidiaries in Romania to produce the UAS in Romania. We also appreciate the continued support and collaboration with the Israeli and UK governments and our business partners on the Watchkeeper program."