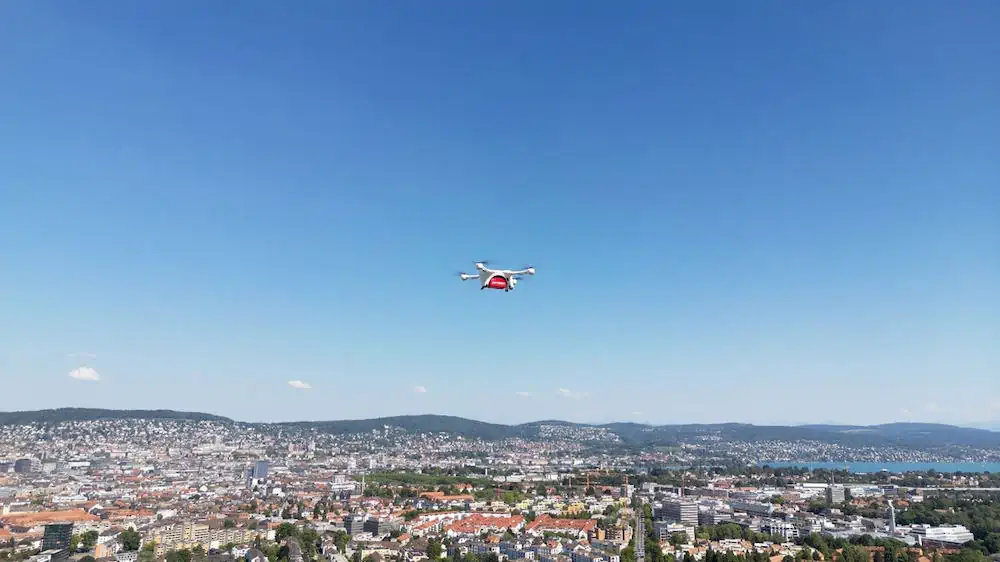 Matternet is testing operations on a new 5km BVLOS drone delivery route over the city of Zurich, Switzerland to demonstrate the potential for drones to provide fast, on-demand delivery for individual urgent shipments, without congesting roads or emitting CO2.
This route is believed to be the world's longest drone delivery route over a major city and will be used to transport diagnostic samples between the Triemli and Waid Hospitals – both a part of Stadspital Zürich, a municipal central hospital owned by the city of Zurich.
Using Matternet's unmanned aircraft, the company has said that transportation between the two hospitals and their laboratories takes just seven minutes. Matternet drones transport medical items with secure end-to-end chain of custody and operate autonomously with remote supervision through Matternet's Mission Control center in Zurich.
Matternet is actively working on drone delivery networks that can fill urgent logistics needs in health care and help transition on-demand ecommerce to a sustainable mode of transport.
"Launching this new service for Stadspital Zürich is an important moment for Matternet, but also for the future of both health care and logistics services," said Andreas Raptopoulos, founder and CEO of Matternet. "Leveraging the longest urban BVLOS route to transport biological samples for diagnostic testing on-demand changes the way that hospitals and hospital systems can approach patient care, all while creating new efficiencies that can improve patient experiences and ensure that they keep pace with the demands of the 21st century."
"Switzerland has established itself as one of the most advanced countries in the world for scaled drone delivery operations," added Raptopoulos. "And this new route in Zurich – built on the foundation of five years of successful operations in Switzerland – will help us create insights into developing a city-wide medical network that can become a template for similar networks in Europe, the US, and beyond."