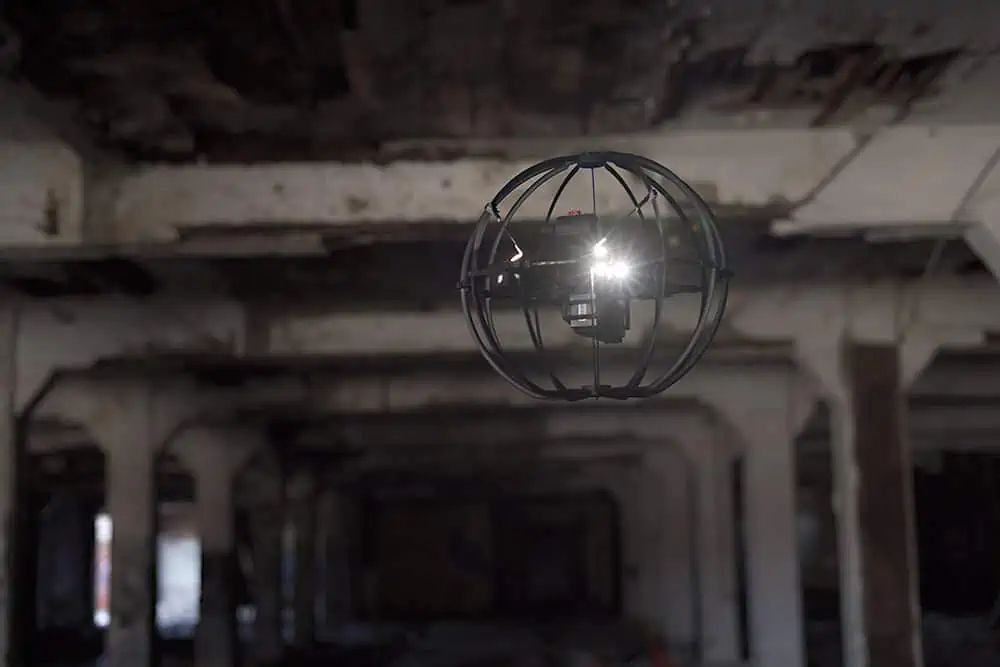 Red Cat Holdings, Inc. subsidiary Skypersonic demonstrated its Skycopter Unmanned Aerial Vehicle (UAV) for a VIP audience at an aerospace reception hosted by the Consulate of Italy in Detroit, September 7, 2022.
As part of the consulate's LoveITDetroit initiative – a month-long celebration of 'Made in Italy in the United States and the Metaverse' – Skypersonic, which is headquartered in Detroit with a European office in Turin, Italy, was also represented in a panel discussion on Italian innovation in space exploration.
Skypersonic Founder and CEO Giuseppe Santangelo joined other panelists including General Roberto Vittori, OMRI, an Italian Air Force officer and ESA astronaut; Simonetta Di Pippo, an Italian astrophysicist and former director of the United Nations Office for Outer Space Affairs (UNOOSA); and Vicky Selva, executive director of Michigan Defense Center.
"It was an honor to be invited onto that panel, and the invitation reflects Skypersonic's recent achievements in the aerospace sector," said Santangelo. "Last year, our company signed a five-year contract with NASA to provide drone and rover software, hardware and support to NASA's simulated Mars mission. Then, just last month, we announced that we'd successfully validated our technology during 15 days of testing on Mt. Etna, an active volcano in Sicily whose landscape is similar to Martian geology."
Following LoveITDetroit's aerospace panel discussion, Skypersonic's Skycopter drone was demonstrated for the by-invitation-only audience.
A formation of three Skycopters flew around the physical environment that was designed for LoveITDetroit by renowned Italian architect and designer Roberto Palomba. The swarm was co-piloted by Vittori, who has participated in three space flights since the ESA selected him to join the European Astronaut Corps in 1998. To prepare for the Skycopter demonstration flight at LoveITDetroit, Vittori spent half a day in training with Skypersonic's team in Turin.
"[The Skycopter is] certainly a winning combination with great potential for both terrestrial and space developments," said Vittori. "Tested both in the external observer mode and through the 'goggles'– virtually as a pilot inside the drone – it really is an excellent machine."
The Skycopter drone can be piloted virtually anywhere, from virtually anywhere, as the Skypersonic team demonstrated on Mt. Etna in July. Using Skypersonic's Long Range Real-Time Remote Piloting System, the drone on the active volcano in Italy was controlled by personnel in Houston, Texas, in real time. Whereas most drones cannot be piloted without connecting to the GPS network, Skycopter uses technology that is able to control and track the drone in locations where GPS is not available, such as Mars.