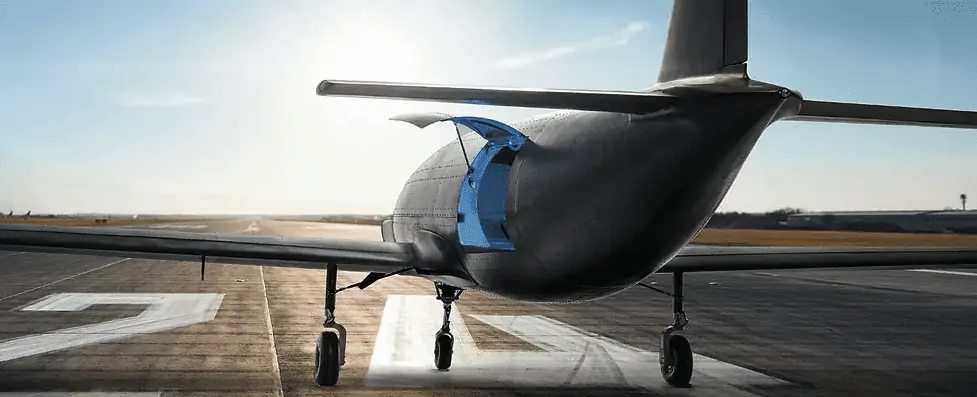 DRONAMICS has confirmed it will be joining the CAELUS (Care & Equity – Healthcare Logistics UAS Scotland) project – a consortium of partners aiming to revolutionize the way in which healthcare services are delivered in Scotland, UK.
CAELUS is a consortium led by AGS Airports that will develop and trial the UK's first national distribution network using drones to transport essential medicines, blood, organs, and other medical supplies throughout Scotland.
The role of DRONAMICS will be to collaborate with the consortium to power time-critical medical deliveries in the middle-mile using its Black Swan cargo drone, capable of carrying up to 350kg at a range of up to 2,500km.
The project launch was announced at the Farnborough International Airshow 2022, and flight trials with DRONAMICS' Black Swan are scheduled to be completed by 2024.
"The CAELUS project is set to revolutionize the way in which healthcare services are delivered in Scotland," said Fiona Smith, AGS Airports Group Head of Aerodrome Strategy and CAELUS Project Director. "A drone network can ensure critical medical supplies can be delivered more efficiently, it can reduce waiting times for test results and, more importantly, it can provide equity of care between urban and remote rural communities."
"This is an excellent opportunity for us to kick off operations in the UK by leveraging our authorization experience in the EU with EASA," said Svilen Rangelov, CEO and Co-founder of DRONAMICS. "The flight trials for NHS Scotland would also validate our ongoing product development toward delivering medical goods. We have seen that our solution could be vital for remote communities in Scotland, drastically decreasing the transit time for medical supplies."
The consortium has successfully acquired over £10 million in funding from the Future Flight Challenge at UK Research and Innovation (UKRI). The project is funded under the Future Flight Challenge, the UKRI-led investment program that has committed £125 million  into the next wave of aviation tech.
The CAELUS consortium comprises:
DRONAMICS
AGS Airports Limited
University of Strathclyde
Atkins 
Commonplace Digital
Cellnex UK 
Plane Finder 
Skyports     
The Drone Office
Trax International
NHS Scotland 
Arup 
National Air Traffic Services
Connected Places Catapult
ANRA Technology 
DGP Intelsius