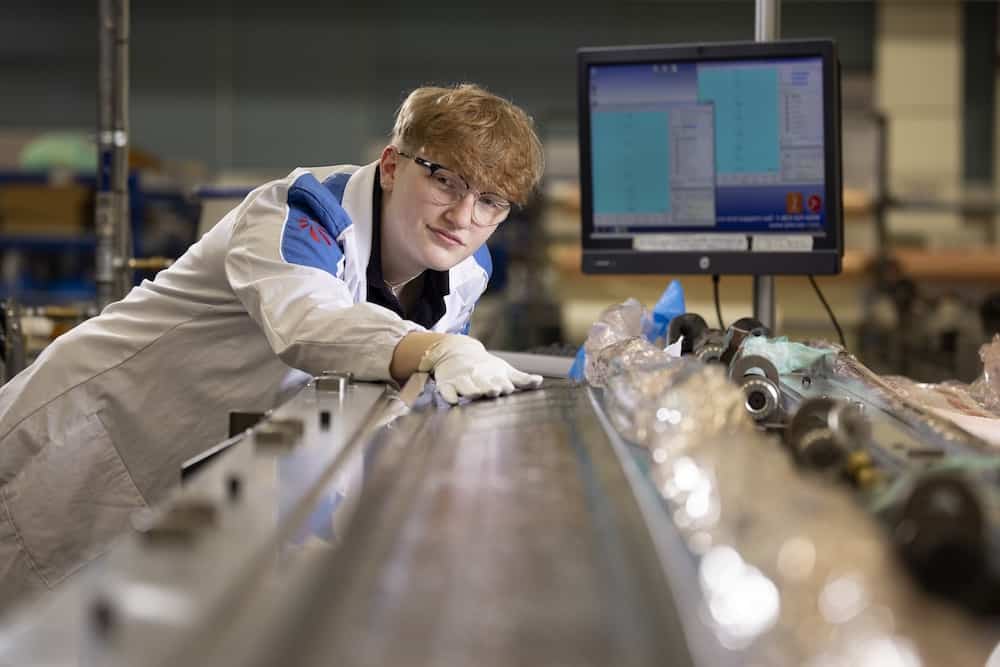 The UK Ministry of Defence (MoD)'s Defence Equipment and Support (DE&S) Future Capability Group (FCG) has awarded Leonardo a contract for the delivery of the Rotary Wing Uncrewed Air System (RWUAS) Technology Demonstration Programme (TDP), RWUAS CCD Phase 3 TDP.
The four-year contract, valued at €71 million funded through Defence Innovation, will include the flight of an advanced uncrewed Vertical Take Off and Landing (VTOL) prototype referred to by the UK MoD as Proteus – a key element of the Royal Navy Future Maritime Aviation Force (FMAF) vision for Anti-Submarine Warfare support.
The company has previously conducted a number of advanced research projects under RWUAS phases 1 and 2. Phase 3 will sustain and grow this onshore design and technology development capability by readying a brand new uncrewed prototype for its maiden flight.
Following on from learnings and technology developed through the first two phases of the RWUAS CCD program, Phase 3 will see Leonardo create an up to 2-3t demonstration aircraft that will have modularity at its core. The dual-use RWUAS prototype will be adapted to deliver a wide range of roles in the military and parapublic domains. These include Intelligence, Surveillance and Reconnaissance (ISR), maritime specific missions and logistics supply. The high payload and large volume capabilities, combined with ability to operate in harsh environmental conditions, are expected to be of interest to a wide range of potential users.
"Uncrewed VTOL aircraft will transform military capability whilst also having application in other market sectors, both in the UK and around the world," said Adam Clarke, Managing Director of Leonardo Helicopters (UK). "This contract represents a major step towards our future in next generation uncrewed military technology and the sustainment of unique engineering skills onshore."
The award supports Leonardo's strategic goal for its site in Yeovil, Somerset, already the 'Home of British Helicopters', to expand and also become the UK's hub for uncrewed military VTOL aircraft. In Yeovil, the specialized helicopter design and engineering skills have made the site a focus for uncrewed systems.
The majority of the program, which leverages Leonardo's full range of end-to-end capabilities, from design to manufacture, will be conducted at the company's facility in Yeovil. It will sustain and grow critical skills and generate high value design engineering opportunities. A core team of around 60 people will be employed on the program, which is expected to expand to around 100 people.