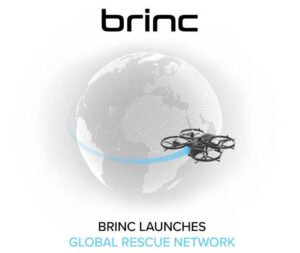 BRINC has announced the release of the BRINC Global Rescue Network, dedicated to assisting humanitarian efforts around the world.
The company plans to donate the use of equipment, staffing and expertise to support local first responders, NGOs and government agencies in natural disaster and humanitarian crisis situations.
Use cases of the BRINC Global Rescue Network will include emergency response, personnel recovery, route clearance, downed utilities inspection, rescue in GPS-denied and subterranean environments, reconnaissance of debilitated/structurally unsound buildings, search and rescue, HAZMAT missions, and all other use cases where BRINC's technology can help save lives.
"After having the incredible experience of using our drones to help war victims in Ukraine and at the Champlain Towers collapse in Florida, I realized how much more we could do if we set ourselves up for it," said Blake Resnick, the founder and CEO of BRINC. "That's what BRINC Philanthropy is all about."
The BRINC Global Rescue Network is dedicated to putting the company's state-of-the-art technology in the service of first responders and crisis teams in any situation where innocent lives are at stake. With the Network in place, the company can reduce its own response time and swiftly get its technology into the field.
The BRINC team is comprised of two dozen public safety professionals, military veterans, and current/former professional drone racing league members located around the world. With more than 10,000 unmanned systems flight hours accrued, the team has deployed to and/or operated drones in more than 55 countries.