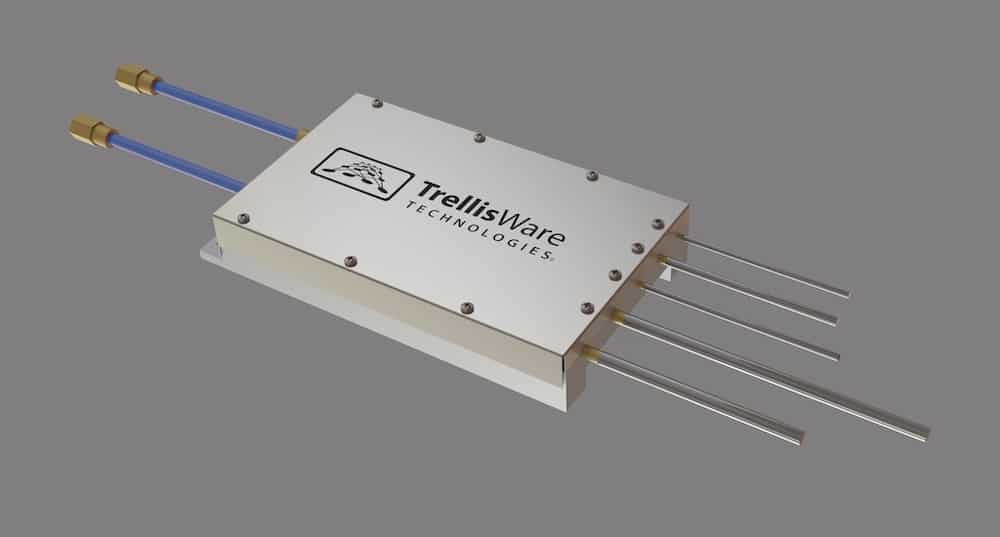 TrellisWare Technologies has launched the new TW-880 TSM Ghost embedded module at the AUVSI Xponential Conference 2022 in Orlando, Florida. The company is showcasing the TW-880 TSM Ghost at its booth (#1537) on the exhibit show floor from April 26-28.
Designed from the ground up to better meet communication systems integration requirements in uncrewed markets, the module provides interfaces and capabilities that integrators need in one of the industry's lowest Size, Weight, and Power (SWaP) configurations, requiring minimal integration effort.
The TW-880 TSM Ghost embedded module is the smallest, lightest, and most capable product for plug and play integration of the TrellisWare TSM waveform. It includes Ethernet, Serial, and USB data interfaces to support the transmission of Command and Control (C2) communications, status, and payload data over the TSM network.
The embedded module supports operation across the 225-450 MHz, 698-970 MHz, and 1250-2600 MHz frequency bands to provide integrators and operators Radio Frequency (RF) spectrum flexibility without the need to swap radio modules.
"We are excited to add the TW-880 to the TrellisWare product family to meet the growing needs of integrators that do not want to compromise on size, weight, or capability," said Chris Litvin, director of TSM Solutions.
"The TW-880 will significantly reduce Non-Recurring Engineering (NRE) costs and time to market, presenting a competitive edge to integrators in the fast-moving uncrewed systems segment," added George Roesch, director, uncrewed systems and special communications for TrellisWare.
Available for quote this summer, planned initial deliveries of the TW-880 will begin in the third quarter 2022.
Find suppliers & manufacturers of Embedded Computing Solutions for Unmanned Systems >>