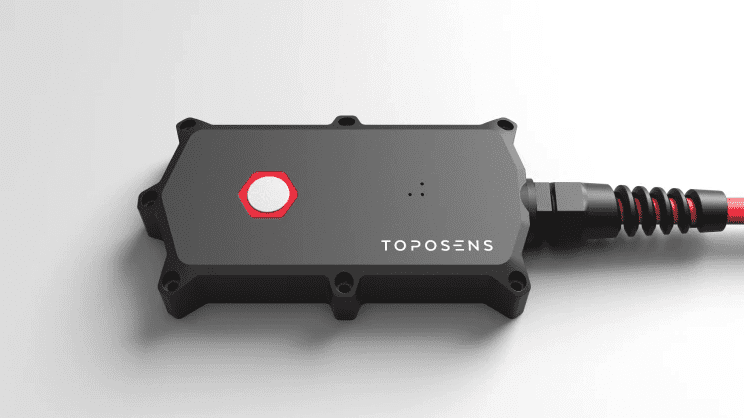 Toposens GmbH has secured further investments for the market launch of the world's first 3D Ultrasonic Collision Avoidance Sensor having successfully completed its Series Pre-A financing round. This investment aims to finance the company's market entry into the robotics sector, enabling best-in-class 3D collision avoidance to help Autonomous Guided Vehicle (AGV) manufacturers to build safer vehicles.
Additionally, the investment will support the mass market deployment and industrialization of the world's first 3D Ultrasonic Echolocation Sensor 'ECHO ONE' for 3D collision avoidance in industrial robotics and automotive projects; next to releasing the Toposens Processing Unit running the Toposens application software stack enabling a plug and play 3D collision avoidance solution for customers.
The round is led by existing investors ALPANA Ventures from Switzerland, Basinghall Partners from the UK and joined by Belgium-based SPDG Ventures. Funding for Toposens has increased to a total of around €3.9 million since 2018.
"This new investment helps us to deploy 3D ultrasonic sensing to the market together with our lead customers. Thereby we greatly improve the collision avoidance performance of their AGVs, which currently still suffer from high damage costs, due to undetected collisions other sensing systems fail to detect," said Toposens CEO, Tobias Bahnemann. "After this initial rollout in 2022, we will raise our Series A to scale our products and ramp up the team to expand into additional market opportunities like Automotive. We are thankful for the continued trust in Toposens bringing this disruptive technology to the market."
Over the past year, Toposens made significant progress in onboarding well-known brands in the AGV space and piloting its collision avoidance sensing solution. Now first mass market deployments are planned in the second half of 2022.
Find suppliers & manufacturers of Collision Avoidance Technology