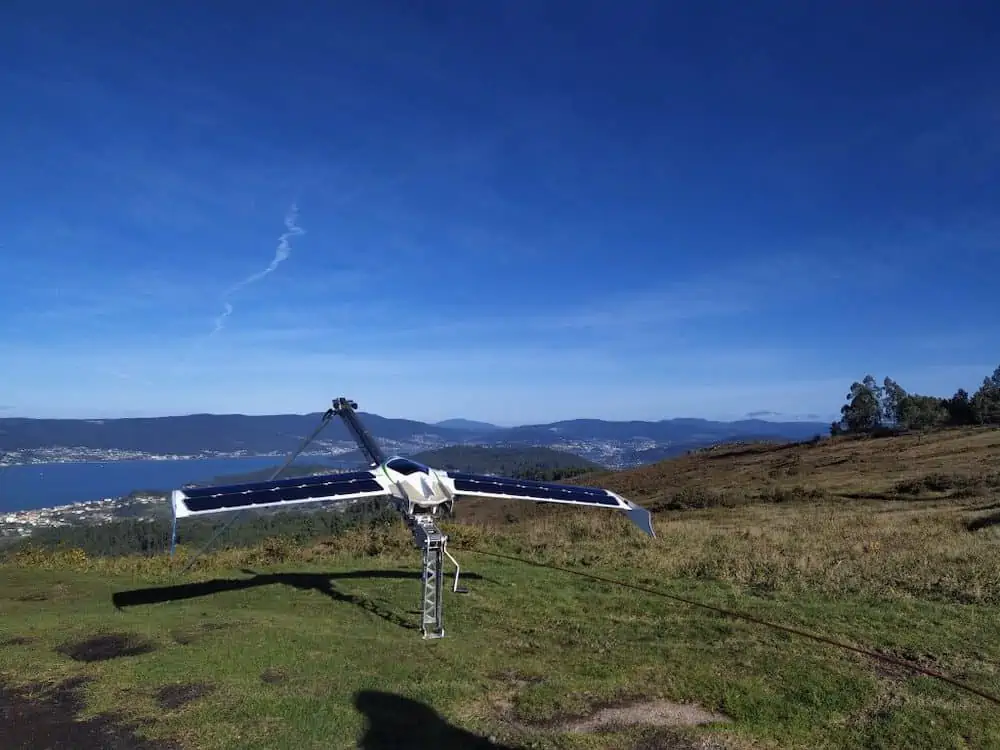 UAV Instruments has developed a solar powered fixed-wing Unmanned Aerial Vehicle (UAV) with solar panels in its wings that enable a non-stop flight time of up to 10 hours.
With a maximum take off weight of 4 kilograms, the CIES 2.2 Solar Powered (SP) UAV has a range of up to 100 kilometers at a cruise speed of 30 knots, and is able to withstand 20 knots of windspeed and 27 knots of gusts.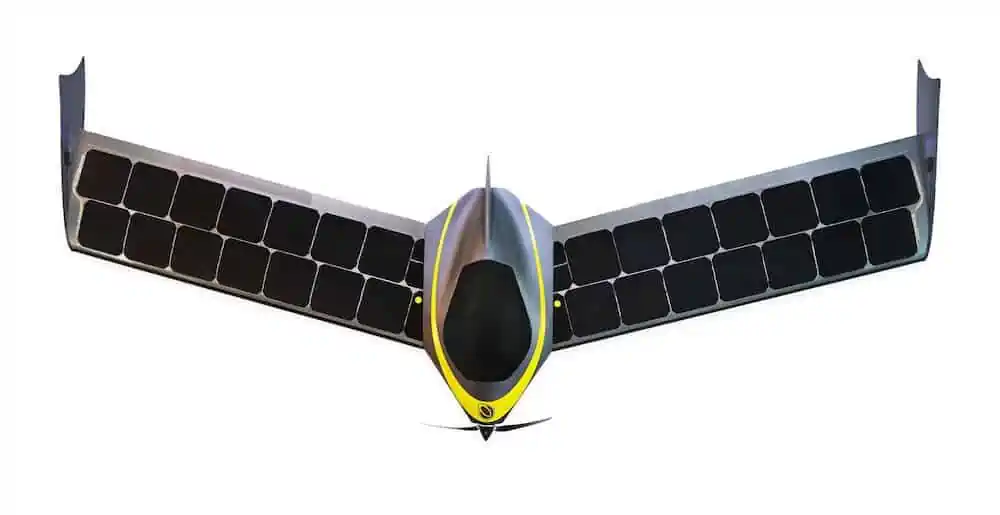 The CIES 2.2 SP is designed for photogrammetry, surveying, remote sensing, reconnaissance or precision agriculture. UAV Instruments offers three different payload options for the UAV: a 20.1 MP RGB camera, Micasense Rededge, or Micasense Altum. The company is hoping to integrate a new camera with advanced functions including video streaming and the ability to follow targets and identify license plates or faces, with the aim of placing the CIES 2.2 SP at the service of environment protection and public safety customers.
UAV Instruments started its commercial operations with the CIES 2.2 SP in 2020, mapping 7.500 acres of burned land after a wildfire in a record time. This cartography was used by Spanish Authorities to evaluate the area and design a recovery plan for the soil.
Since this first operation, the CIES 2.2 SP has accomplished diverse missions in aerial photogrammetry for the Spanish Authorities and in precision agriculture for vineyards.
The CIES 2.2 SP is easy to operate, with catapult take off, autonomous flight and automatic parachute landing. The system incorporates autonomous flight procedures, including a series of pre-programmed fail-safe options in accordance with current safety regulations.
Key features:
It incorporates a PPK system that allows centimetric precision, with a lower density of control points
Autonomous flight procedures
Advanced "Fail-Safe" options
120 minutes of minimum autonomy
28 high-performance solar cells that provide 48 Wh that can offer 8* extra hours of autonomy. (* solar radiation index 8)
Flight in mountainous terrain
Adapted to wind gusts of up to 50 km/h
Resistant to rain and dust (IP43)
Robust, highly resistant design
Monobloc fuselage built in composites for aeronautical use
The control system incorporates a 128 Gb Windows Surface 4 Pro which makes it easy to use
Possibility of incorporating HD image or video transmission in real time
Easy to transport and store. Robust transport luggage case, equipped with wheels