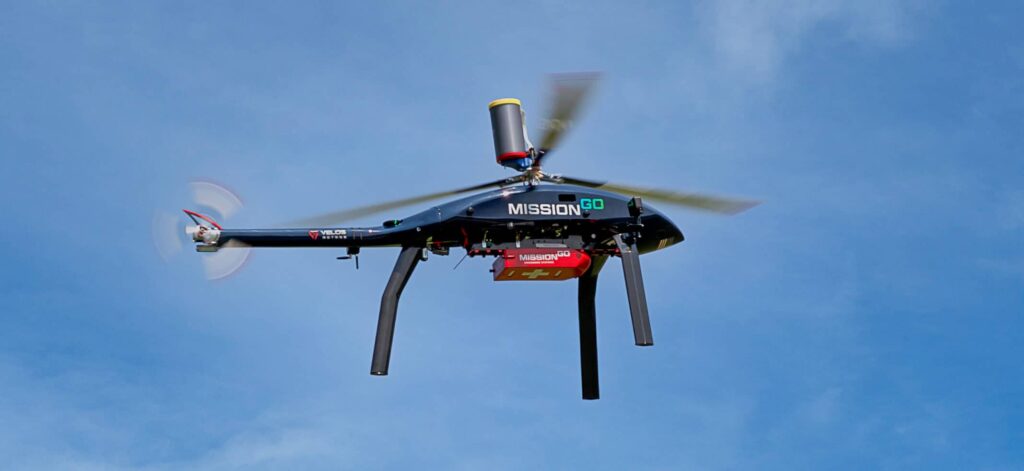 MissionGO Unmanned Systems has partnered with healthcare provider ZappCare to demonstrate remote delivery of medical supplies and other essential items to the Navajo Nation via UAV (unmanned aerial vehicle). The demonstration, known as Mission Healing Eagle Feather, was carried out using MissionGO's MG Velos 100 unmanned helicopter.
The MG Velos 100 is capable of carrying payloads of up to 22 lbs, and features a flight endurance of up to 90 minutes. The autonomous UAV has met FAA airworthiness criteria as part of the Type Certification process.
ZappCare eventually aims to serve all 574 federally-recognized tribes in the United States. Poor infrastructure, power outages, floods and snowstorms can often make it hard to provide healthcare to Native American reservations by traditional means.
Scott Plank, Co-Founder and CEO of MissionGO Unmanned Systems, commented: "As unmanned aircraft systems innovators and operators, our goal is to explore the many ways UAS can serve and collaborate with communities."
Mark Atlan, CEO of ZappCare, stated: "The entire world is watching the Navajo Nation lead with technology and innovation."