HHLA Sky and Airial Robotics are partnering in order to integrate their technologies based on innovative European engineering and professional aviation standards and procedures.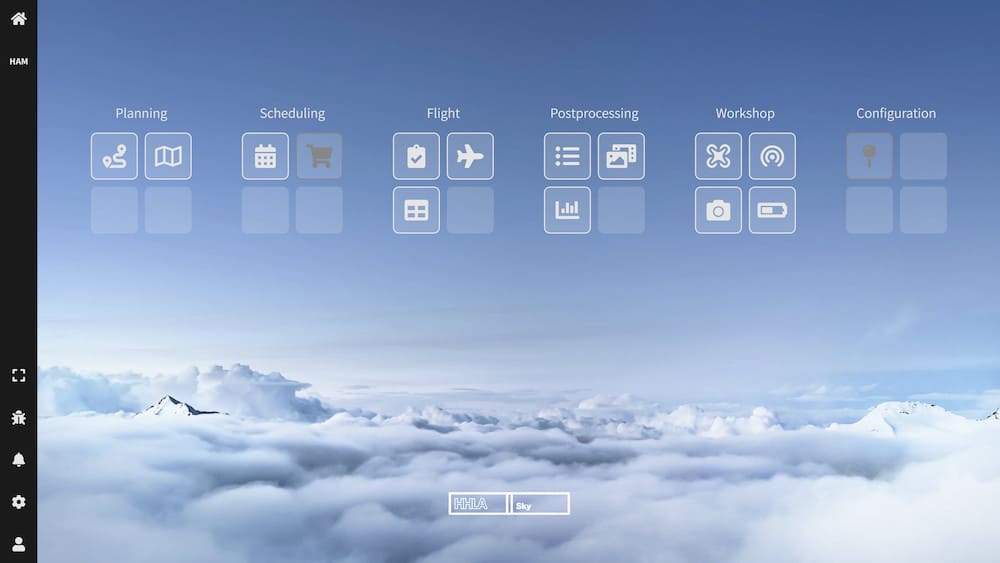 HHLA Sky's drone control center is a unique Interent of Things (IoT) platform that securely connects and controls unmanned systems. It allows complete management, monitoring, and reporting across all aspects and tasks of 100+ drones Beyond Visual Line Of Sight (BVLOS) – from an integrated control center that can be operated globally. 
Airial Robotics' Gyrotrak technology offers one of the most efficient flight time-, speed- and payload-improving hardware solutions for Unmanned Aerial Vehicles (UAVs). 
By fusing an encompassing drone software solution with a unique drone hardware, customers and operators worldwide can benefit in a broad spectrum of use cases, such as security surveillance tasks at ports, critical infrastructures, borders, oil and gas industry, as well as in search and rescue, ship-to-shore delivery and (intra-) logistics, surveying, inspections, and many more. 
"We equip clients across diverse industry verticals with complete solutions to securely manage all aspects related to effective and integrated industrial drone deployments – today and in the future," said Matthias Gronstedt, one of the CEOs of HHLA Sky. 
The start-up, a 100% subsidiary of the Hamburger Hafen und Logistik AG (HHLA), recently won the German Innovation Award 2021 – and is now excited to partner with another innovative German drone company.
"Our end-to-end approach goes far beyond planning, scheduling, managing, executing, and monitoring drone missions," emphasized Gronstedt. "We really strive to cover all necessary processes and tasks involved – complying with aviation standards and air safety regulations. The integration of our IoT platform with Airial Robotics' innovative Gyrotrak UAS will open up many new possibilities for both partners." 
Lothar Müller, also CEO of HHLA Sky, added: "The spectrum of use cases for our technologies ranges from industrial settings, critical infrastructures, security organizations as well as complex (intra-) logistic applications and more. All of those are challenging environments, where product safety, reliability and secure IT really make the difference. Both our companies are looking forward to all future possibilities for drone operations, that will be enabled through our partnership."
Joerg Schamuhn, CEO of Airial Robotics, also sees great potential in the cooperation and complementary technologies: "The implementation of the software from HHLA Sky into our Gyrotrak hardware gives us an extremely attractive overall package, that enables large-scale drone missions of all kinds, adapting to different tasks and requirements. This cooperation allows us as a company to grow faster, offer more complex solutions and open up the door to commercially viable complex drone operations. The result is allowing customers to plan and carry out their missions at any time of day, any place and even under challenging weather conditions."
Find manufacturers of Beyond Visual Line Of Sight Drones & Technology >>