Leader in developing detection apparatus and unmanned technologies Plymouth Rock Technologies, has announced that Aardvark LLP has issued a purchase order for a PRT XV-L Unmanned Aircraft System (UAS). The Fixed-wing Vertical Take-off and Landing (VTOL) UAS will perform long-range security and environmental operations in remote locations.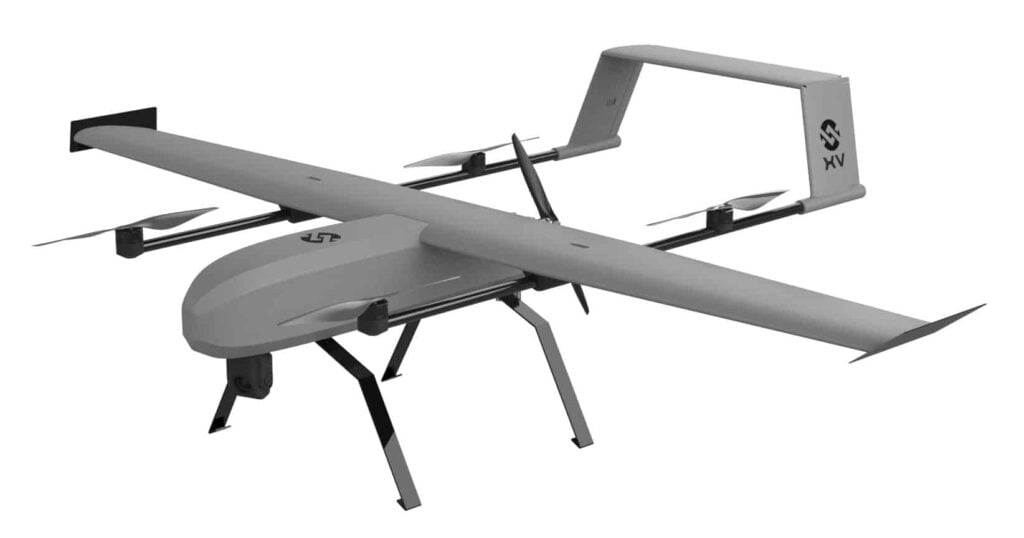 The XV-L UAS delivers up to 55lb payload capacity and up to 7 hours flight time with both satcom and military-grade radio communications. These capabilities make the XV-L a versatile platform, able to address other major applications, such as the ability to transport significant payloads over land, ships, oil rigs, offshore platforms and other remote locations.
"After the clear capability and advantages of the X1-H UAS delivered into our operation earlier this year, we have now ordered a new platform that can deliver greater distance and enhanced capabilities in adverse weather conditions" stated Paul Reynolds of Aardvark LLP.
"This initial XV-L delivery to us in Kazakhstan will enable long range autonomous missions of thousands of square kilometers, day or night, enforcing our leading position in UAV operations in Kazakhstan" concluded Reynolds.
Carl Cagliarini, Chief Strategy Officer at PRT commented; "This latest order for our new XV-L system takes our revenue to Aardvark close to a quarter of a million USD for 2021 and further cements them as a significant client".