International satellite communications (SATCOM) services provider Intelsat has released a whitepaper detailing some of the current challenges and future opportunities for operators of government-owned satellite-connected UAS (unmanned aerial systems) around the world. Download your copy >
As the uses of UAS for government operations begin to expand beyond the standard military-defined framework of intelligence, surveillance, and reconnaissance (ISR), the need for secure, reliable and flexible high-throughput telecommunications has become increasingly apparent. Currently, there is no one-size-fits-all approach that covers all global regions.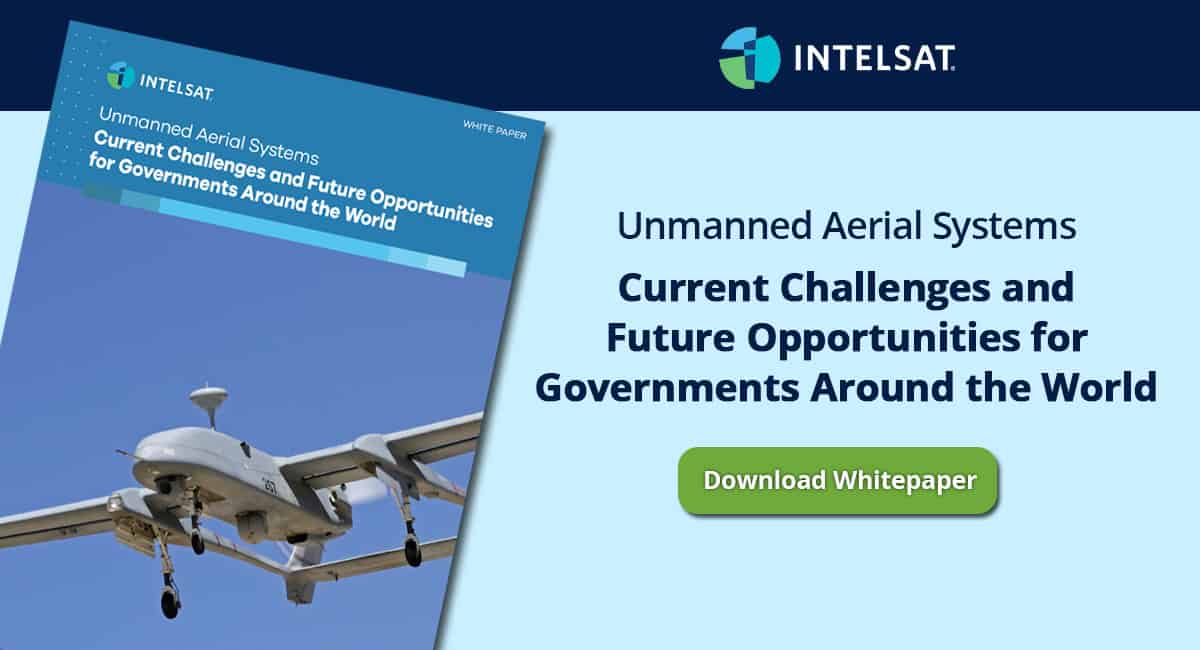 The whitepaper covers:
The importance of UAS for nations' military infrastructure
The current state of the defense market for UAS
Civil and mixed civil-military UAS applications
Expanding the opportunities and benefits of SATCOM-enabled UAS
Social and societal benefits of commercial satellite-based UAS, including disaster management, firefighting and medical transport
Challenges faced by governments seeking to employ UAS
The advantages of the Intelsat network for civil and defense agencies.