Vecow Co., Ltd., a team of global embedded experts, and Blaize, the Artificial Intelligence (AI) edge computing innovator, have launched the Vecow ECX-2400 workstation-grade AI Computing System that harnesses the Blaize Graph Streaming Processor (GSP)-based Xplorer AI accelerator to deliver AI performance with higher system reliability, lower power consumption and faster time-to-market.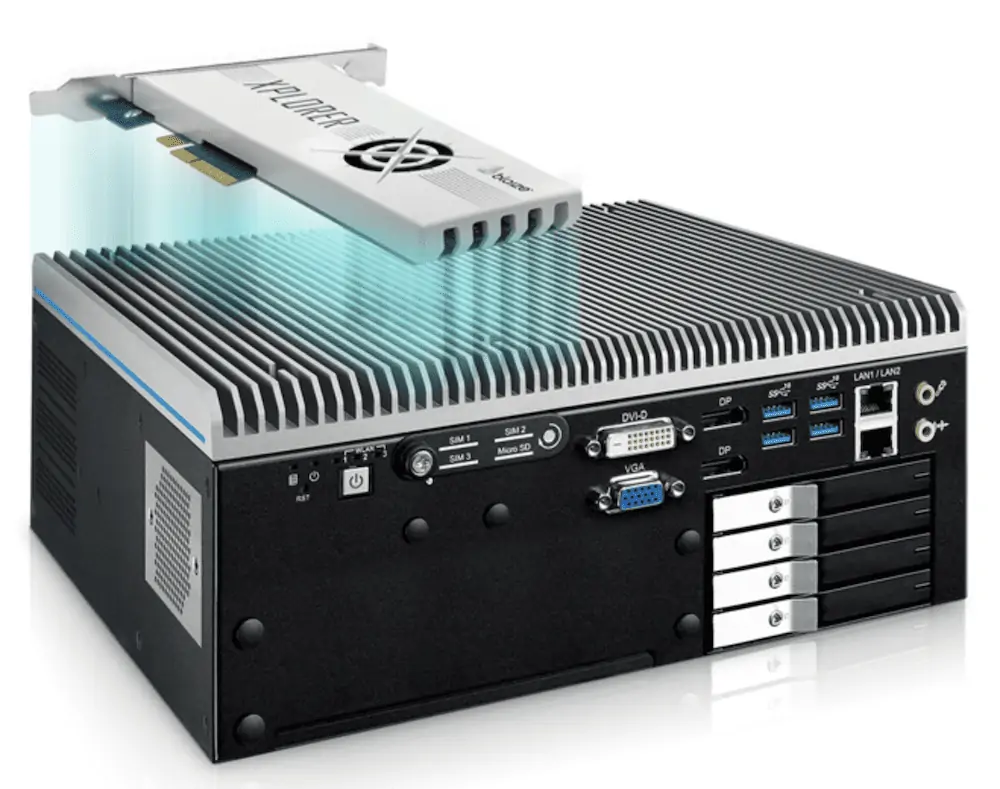 Vecow ECX-2400 AI is designed for smart AOI, public security, robotic control, traffic vision, and any Industry 4.0/AIoT applications at the edge. Powered by workstation-grade 10-core 10th Gen Intel Xeon/Core i9/i7/i5/i3 processor, the system incorporates the advanced Blaize Xplorer X1600P PCIe series AI accelerator card supporting up to 80 TOPS of AI inference performance in a compact and ruggedized configuration. 
To address demanding industrial requirements, Vecow ECX-2400 AI features smart system protection functions including 12V to 50V wide range DC power input, 80V surge protection, software ignition power control and even 250W system power budget for mission critical AI accelerating tasks at the edge.
The Blaize software programmable GSP architecture excels in AI inference for edge-based products and appliances. The GSP architecture provides a low latency and high-performance inference processing solution requiring less memory with fewer access, yielding an ideal low latency AI system that consumes less power than other accelerators. Vecow ECX-2400 AI has integrated the Blaize Picasso SDK into VHub AI developer software, enabling users to easily develop, deploy and manage edge AI inference systems with single-core or quad-core Blaize Xplorer AI Inference Accelerator.
"It's our honor to carry another AI accelerate solution to the market," said Joseph Huang, Global Sales Director at Vecow. "Industrial users have stringent requirements for trusted and reliable AI computing engines with longevity support and less total cost of ownership. This collaboration with Blaize contributes our global partners and customers closer to their success with faster time-to-market consideration. We will keep engaging advanced AI technologies to benefit our global partners and customers."
"We look forward to jointly engaging with end customers and channel partners to deliver the new levels of efficient and cost-effective AI inference systems enabled by the Vecow ECX-2400 AI," said Barrie Mullins, Sr. Director, Product Marketing, Blaize. "Industrial customers using vision analytics in use cases such as industrial inspection, manufacturing production line anomaly, human robot interaction, employee safety and smart camera systems can utilize the ECX-2400 AI to advance operational efficiencies and processes."