Transport Canada has granted RPV Aviation a Special Flight Operating Certificate (SFOC) to fly Beyond Visual Line Of Sight (BVLOS) with FIXAR's 007 fixed-wing Vertical Take-Off and Landing (VTOL) Unmanned Aerial Vehicle (UAV).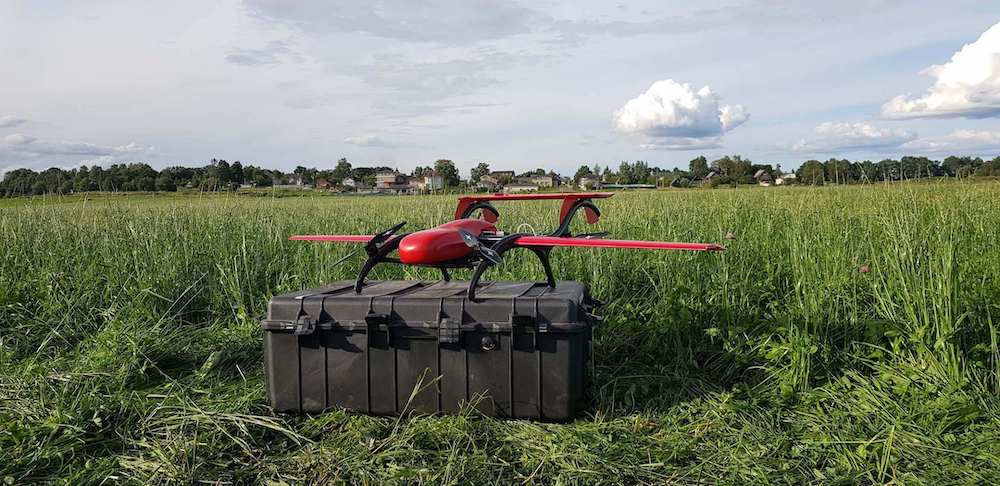 Working closely with one of Canada's most experienced consulting service providers RPV Aviation and Transport Canada regulators, FIXAR developed the 007 VTOL UAV with a robust reliability that meets the public safety requirements for BVLOS operations. 
While providing complete autonomy, FIXAR's UAV is designed for use by first responders, in complex tasks such as large area photogrammetry and mapping, disaster management, last-mile deliveries to isolated regions, urban planning, and much more.
The FIXAR UAV utilizes patented Fixed Angle Rotor system for seamless transitions between VTOL and level flight and enhanced efficiency due to all motors being in use without any dead weight. This design also features fewer moving parts and thus fewer points of failure.
The proprietary FIXAR embedded autopilot provides complete autonomy and safety with minimal human intervention, increasing the efficiency of the missions that are often outside VLOS.
The UAV has demonstrated increased flight length (up to 60km/37.3 mi), payload capacity (2kg/4.4lb max), and stability when compared to similar class drones. 
"We're excited to be one of the first European UAV developers to receive authorization to commercialize drones for BVLOS flights in Canada," says Vasily Lukashov, founder and CEO at FIXAR. 
"It is an important milestone for us and our clients. This acknowledgment of FIXAR solutions' robustness gives us a great benefit to expedite the process of the authorization for BVLOS flights in other countries as well."
The FIXAR 007 drones are to be manufactured in Canada at the Volatus Aerospace facility at the Lake Simcoe Regional Airport in Oro, Ontario.