Get SAT has successfully tested its next-generation Micro Sling Blade Ka-Band SATCOM-On-The-Move terminal on the Spacecom AMOS-17 advanced, digital Ka-Band at the SMS Teleport in Rugby, U.K.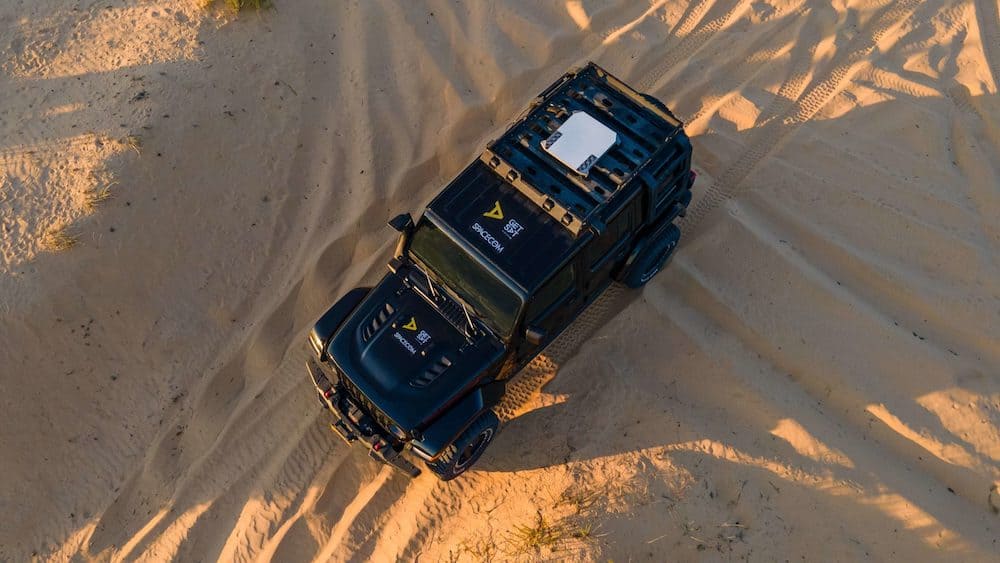 AMOS-17, the most advanced High-Throughput Satellite (HTS) serving Africa, was chosen by Get SAT for testing its newest Electronically Steered Antenna (ESA) to bring together optimal G/T and a high performing satellite terminal that resulted in an unparalleled throughput of 5 MBPS forward and 25 MBPS return rate.
This combination of AMOS-17's capabilities and the Get SAT Micro Sling Blade ESA offers superior performance satellite communication, flexible solutions, and competitive advantages for customers in aviation and land-on-the-move markets.
Get SAT's scalable ESA terminal is a fully integrated, all-in-one, modem-agnostic solution that includes a built-in Get SAT Micro Modem and GS950 modem (iDirect 950). As an off-the-shelf, end-to-end terminal with industry leading SWaP and no trade-offs, it provides reliable communications at a low-profile to meet a range of governments, defense, and first responder applications.
"The Micro Sling Blade's successful proof of concept testing with Spacecom's AMOS-17 satellite is another step forward," said Kfir Benjamin, Get SAT's CEO. "Get SAT is now beginning to supply this super low-profile ESA to government and defense customers requiring powerful, lightweight SWaP solutions."
Spacecom Senior VP Business Development & Marketing Ofer Asif added, "The AMOS-17 is an advanced digital platform serving an array of customers in a wide range of applications. We are keen to work with companies such as Get SAT that bring new and exciting applications to the market."