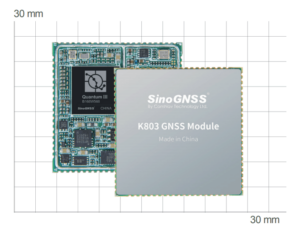 ComNav Technology has announced that it is offering 50 of its K8 high-precision GNSS modules to researchers, universities and other institutions focusing on GNSS or GNSS-related studies such as UAVs (unmanned aerial vehicles), UGVs (unmanned ground vehicles), robotics and surveying.
Click here to view the full requirements and for information on how to apply
ComNav's K8 series modules feature full constellation tracking (GPS, Galileo, GLONASS, and Beidou). The lightweight, compact units are ideal for SWaP (size, weight and power)-constrained applications, and are available in both SMD and OEM versions.
The modules incorporate ComNav Technology's latest Quantum III SoC chip, which provides enhanced anti-interference performance and positioning accuracy. A test report demonstrating performance in both static and dynamic applications can be viewed here.