Sea Machines' autonomous and wireless-helm systems will be incorporated as standard features in Damen Shipyards Group's global vessel build catalogue following a strategic alliance between the two companies. The partnership increases the accessibility of Sea Machines systems in marine and maritime markets and further propels Sea Machines into mainstream use aboard commercial vessels.
Well known for producing innovative and cost-effective vessels, Damen engages in modular shipbuilding based on standardized designs. The company's in-stock hull program has been successful to date because it ensures a short and efficient, delivery of proven technology. Now with Sea Machines technology on board, Damen's customers can take advantage of new operational methodologies that deliver additional efficiencies, increases in productivity and predictability, and opportunities to increase at-sea safety throughout the life of the vessel.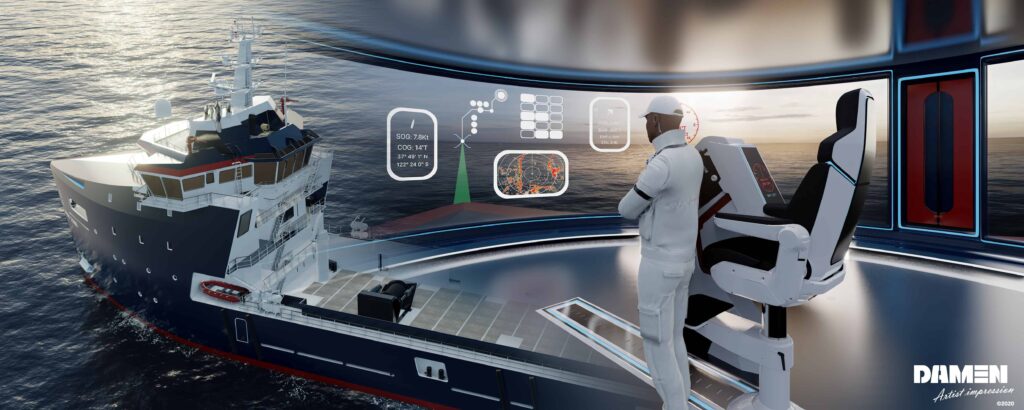 Simulation Training
In addition to installing the autonomous-command and wireless-helm systems, Damen will train users to operate Sea Machines systems via the company's in-house simulator. Fully integrated with Sea Machines' technology, the simulator will generate a realistic marine domain in which employees and the company's clients can learn to use Sea Machines' intuitive user interface and become familiar with modern autonomous-command capabilities.
These capabilities include autonomous transit behaviours as well as collaborative autonomy for unmanned daughter craft operations, and pre-configured pattern autonomy for task-based workboat missions. Sea Machines autonomy incorporates obstacle detection and collision avoidance based on COLREGs for dynamic-domain operations, as well as highly valuable remote-command, remote-machinery and payload control, which allows shore-based command of vessels and on-board equipment.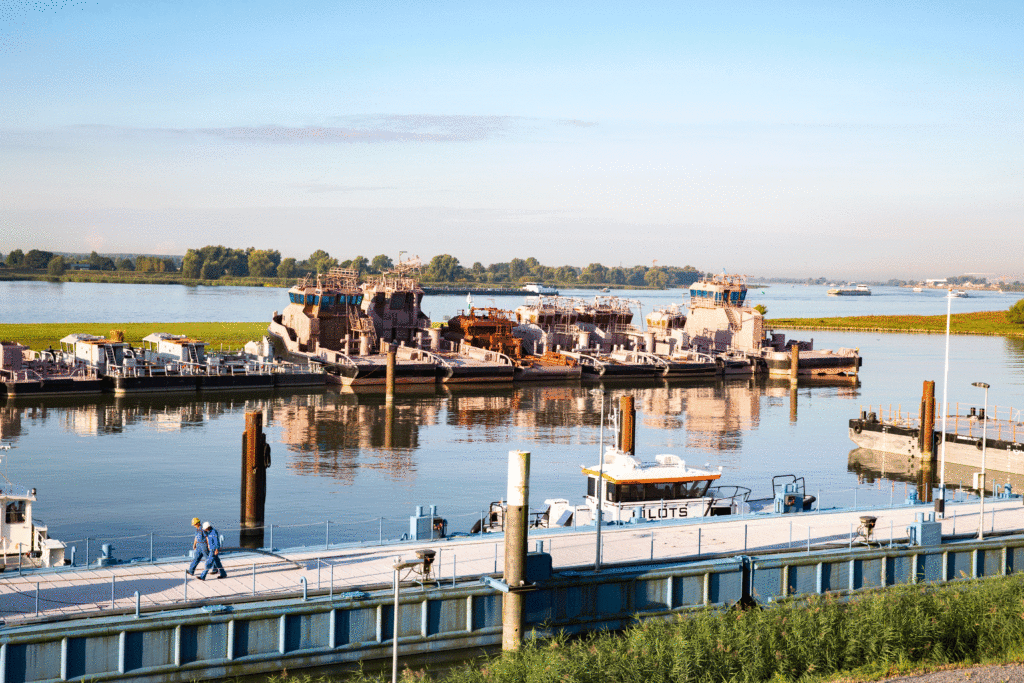 Reduced-crew or unmanned vessel operations
Customers can leverage reduced-crew or unmanned vessel operations which can greatly increase the productivity of persistent workboat operations or remove personnel from hazardous marine work environments. Across all industries, autonomous systems automate manual, repetitive, and tedious tasks, allowing humans to focus on higher-level operations with reduced risk.
"This alliance will play an important role towards the realisation of Damen's strategy, which is built on the continual development of digitalisation, sustainability and operational excellence of Damen products and services," said Damen's Toine Cleophas, manager programs. "The collaboration forms a part of Damen's R&D programme Smart Ship and will increase customer value by supporting a more digitalised Damen portfolio."
Damen Shipyards has delivered more than 6,500 vessels since 1969, averaging around 175 vessels a year. The company keeps more than 150 hulls in stock. Damen plans to initially offer Sea Machines systems on workboats, patrol vessels, tugboats, crew transfer vessels, and ferries.
Sea Machines' SM Series of products, which includes both the SM200 and SM300, provides marine operators a new era of remote, task-driven, computer-guided vessel control, bringing advanced autonomy within reach for small- and large-scale operations. SM products are ideally suited for existing or new-build commercial vessels.
"This significant development sends a clear signal to the industry that autonomous marine technology is rapidly gaining adoption and is in-demand among commercial operators," said Sea Machines' CEO Michael G. Johnson. "We see a future, where most, if not all, newly constructed vessels will feature autonomous technology as standard. This partnership will accelerate Sea Machines' position as the 'go-to' provider of advanced marine technology and is securing Damen as an innovative industry leader for years to come."