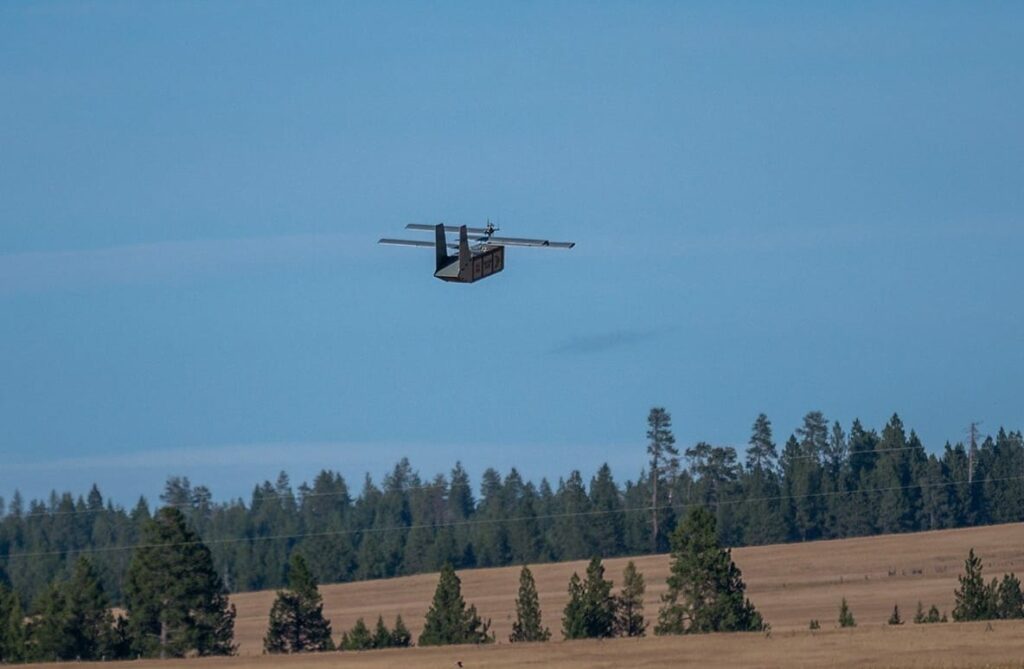 Silent Arrow has been awarded a contract by the United States Air Force (USAF) to scale down its GD-2000 cargo delivery UAS (unmanned aerial system) for compatibility with CV-22 Osprey aircraft cargo ramps and smaller fixed-wing side-door deployments. The contract will be executed in partnership with the Air Force Research Laboratory (AFRL) with funding from AFWERX.
The Silent Arrow GD-2000 is a disposable unmanned glider with a cargo carrying capacity of over 1600 lbs and a spring-loaded wing design for easy transport. Following this contract, the system will be procurable on a sole-source basis by the United States government for special operations and tactical resupply as well as humanitarian aid and disaster relief.
The system, featuring tightly integrated packaging with a patented spring-deployed wing system transported inside the fuselage, a 1,600-pound payload capacity, and 40-mile standoff distance, has already been utilised by U.S. and foreign customers and is currently being delivered to directly serve heavy-payload, autonomous cargo resupply needs throughout the world.
Chip Yates, Silent Arrow's founder and CEO, commented: "This contract creates a new Silent Arrow product line, custom tailored to one of the specific needs of the special operations community. We are pleased with the Air Force's vision and decisiveness in driving this life-saving asset into the hands of the warfighter."