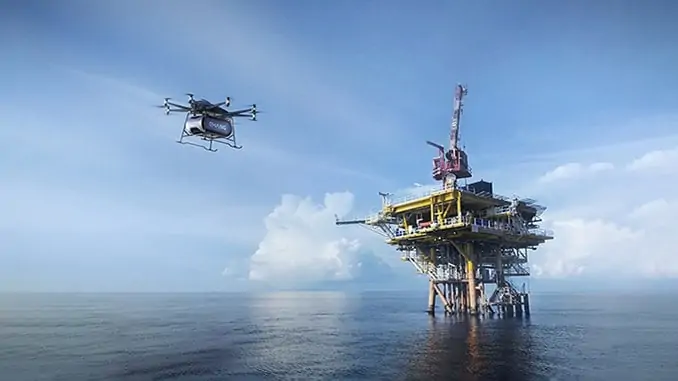 China's State Post Bureau has issued a Specification for Express Delivery Service by Unmanned Aircraft, which is the country's first industry standard for express drone-based deliveries. The Standard was jointly formulated by major industry players including EHang, JD.com and ZTO Express, and is designed to improve last-mile delivery services, ensure the safety of drone operations, and promote the development of the urban air mobility (UAM) industry.
The standard is applicable to delivery drones with a maximum empty aircraft weight of 116kg, a maximum takeoff weight of 150kg, and an airspeed of no greater than 100km/h. It also specifies the service entities, conditions, procedures, assessments and safety issues, providing a standard reference for postal express companies and drone operators wishing to develop drone delivery services in the future.
Ehang has developed a complete suite of intelligent unmanned aerial logistics solutions, including the EH216L heavy-lift drone for short-to-medium-haul aerial transport, the Falcon medium-sized drone for urban express delivery, as well as take-off and landing control sites and intelligent self-express service machines. The company used its industry expertise and insights to contribute significantly to the development of the new standard.
With the implementation of the standard, EHang will continue to accelerate regular operations of its intelligent autonomous aerial vehicle technologies for aerial logistics, and provide customized solutions for clients from various sectors including logistics, retail, e-commerce and offshore oil and gas.