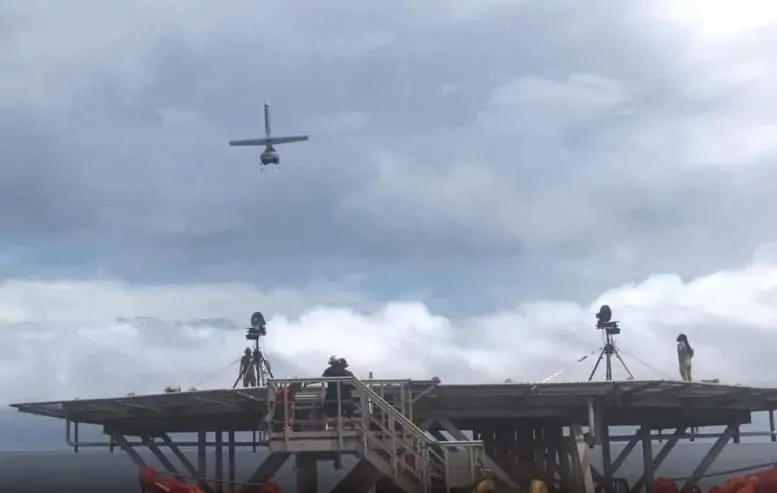 Martin UAV has successfully demonstrated the shipboard integration of its V-BAT Vertical Takeoff and Landing (VTOL) unmanned aerial vehicle (UAV). The unmanned aircraft's maritime capabilities have led it to be chosen to support United States Southern Command's (SOUTHCOM) counter narcotics operations in the Eastern Pacific.
The UAV was used extensively during a 10 month-long mission, which begun with a demonstration of the V-BAT's small footprint, quick set-up, rapid deployment and VTOL operation, as well as a technology assessment by USSOUTHCOM Exercises and Coalition Affairs Directorate, Long Duration, Long Dwell (LD2). LD2's goal is to enhance the execution of the Department of Defense's strategic objectives by leveraging commercial off-the-shelf technologies.
Over the course of the demonstration, the V-BAT undertook 273 flights for a total of 1340.7 flight hours.
Heath Niemi, VP of Global Sales & Development at Martin UAV, commented: "This mission helped catapult Martin UAV's V-BAT into the maritime environment, showcasing its ability to withstand and perform in tropical conditions, including: strong crosswinds and unexpected storms with rain exceeding 10mm per hour."