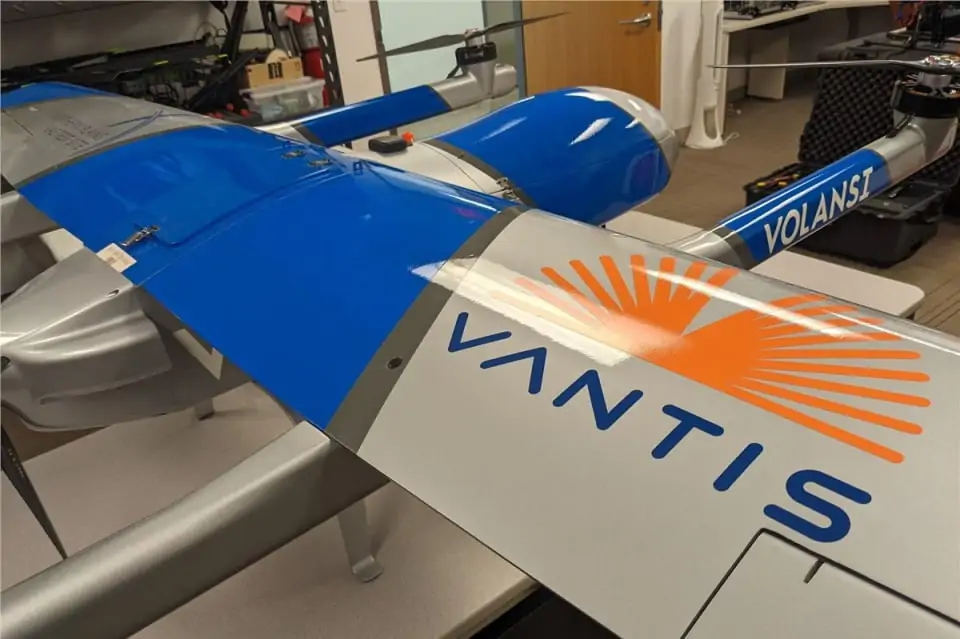 Thales has successfully completed the preliminary design review for the key site implementation of a statewide unmanned aerial systems (UAS) network in North Dakota. The network, known as Vantis, will incorporate surveillance and communications infrastructure that will enable BVLOS (beyond visual line of sight) drone operations.
The network will centre around Thales' TopSky UAS Traffic Management (UTM) software as a service (SaaS) platform, based at a network operations centre located at the Grand Sky UAS facility near Grand Forks, North Dakota. TopSky is a unique cloud platform blending field-proven air traffic control technologies with national, regional and local data to facilitate real-time situational awareness. It also provides proactive health and status monitoring to deliver the security, robustness, availability and flexibility required for advanced unmanned aviation applications. This system will benefit users of both public and commercial UAS services, including delivery, inspection, and more.
The company's global experience as a large-scale systems integrator and its open aviation platform enable Thales to work with leading North Dakota companies and strategic partners, including Airspace Link, Appareo, Botlink, Terma, uAvionix and Verizon Skyward, to deliver the statewide network.
The increasing complexity in aviation ecosystems worldwide due to the growing number of drones presents significant new challenges to security and safety. This will lead to more stringent registration and identification for UAS being required by civil authorities. Regulatory frameworks will influence how operators plan missions, receive flight approvals and identify and track drones securely. Thales is actively engaged solving these challenges by leading projects with local, regional and national authorities such as the State of New York, the United States Air Force, FAA (USA), CAAS (Singapore) and DSNA (France).
Jean Ferré, Vice President of Airspace Mobility Solutions at Thales, commented: "North Dakota's Statewide UAS Network, known as Vantis, is truly the first of its kind. This robust network, that safely and securely integrates UAS into the national airspace, will serve as an enviable model and the catalyst for broader commercial UAS operations for years to come as it relies on a complete solution addressing the FAA's safety risk management process."
Find manufacturers of BVLOS Technology for Unmanned Systems >>