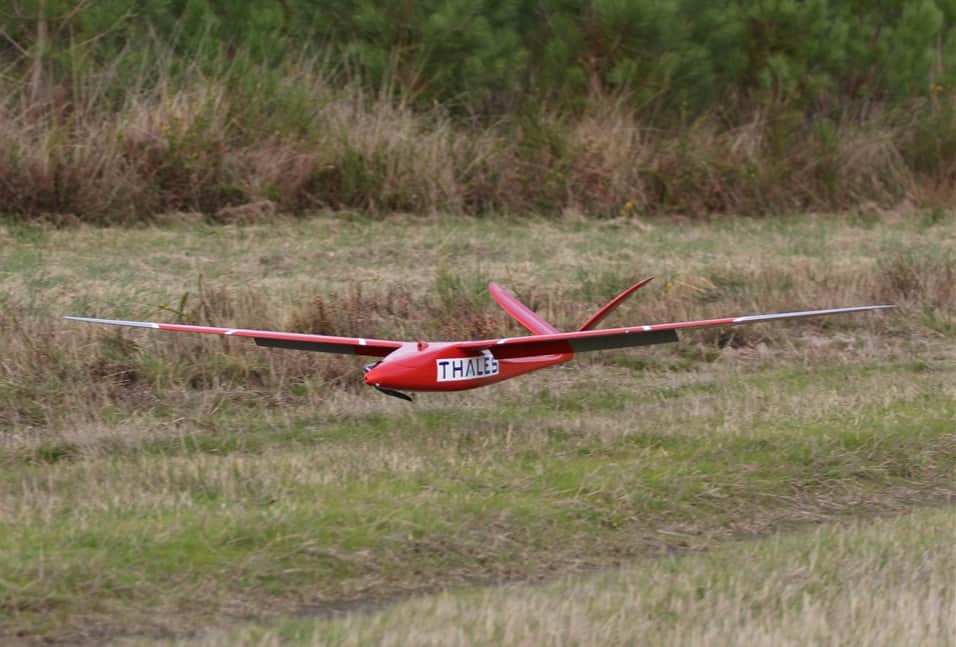 Thales is working with French gas operator Teréga to develop a gas pipeline monitoring solution based on BVLOS (beyond visual line of sight) drones. This long-range infrastructure monitoring will reduce the environmental impacts and operating costs of pipeline surveillance and provide a more efficient service.
The solution will ensure compliance with French and European regulations on unmanned aviation, and will enable 50% of Teréga's over 5,000-kilometre gas pipeline network to be monitored by drones. This will reduce reliance on manned aircraft and helicopters, thus reducing environmental impacts and operating costs, and increasing monitoring frequency.
Regulatory compliance will be ensured by a package of technologies that combines robotics, safety and security systems and certified avionics to guarantee the highest levels of safety for UAV operations. These include:
trackers to identify, track and control UAVs safely and securely
geocaging solutions developed with the support of the French Civil Aviation Authority (DGAC) to guarantee that UAVs cannot fly outside their authorised airspace
anti-jamming solutions to protect onboard drone GPS sensors
Together, this technology package will enable Thales to identify UAVs, secure their flight patterns within a predetermined airspace and maintain their airworthiness.
Patrick Hamou, Director of Operations for Teréga, commented: "As a committed and responsible gas operator in France, Teréga has always considered the safety, security and integrity of our infrastructure an absolute priority. Using UAVs to monitor our networks in real time is a future-oriented solution that will give us a clearer picture of our infrastructure for enhanced reliability. Teréga is proud to have the opportunity to draw on Thales's expertise for this project."
Marc Duval-Destin, Vice-President of Strategy, Product Policy and Innovation for Thales's Flight Avionics business, said: "This collaboration with Teréga is a practical illustration of the huge potential of long-range UAVs when operational safety can be guaranteed. It is a major step forward in the development of the UAV industry, and we're especially proud to be conducting this pioneering project in southwest France, where both our companies have strong roots."