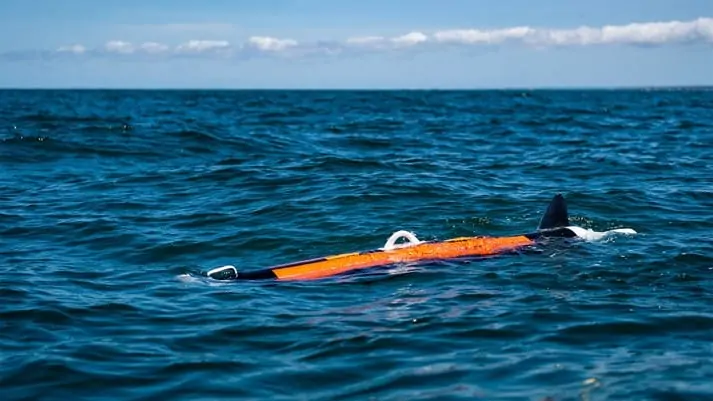 BAE Systems has unveiled the Riptide UUV-12, the company's first medium unmanned undersea vehicle (UUV) offering and the first new vehicle to be developed since it acquired Riptide Autonomous Solutions. The latest addition to the Riptide family joins three existing small UUV models.
The Riptide UUV-12 features an open-architecture modular system design that allows easy customization as well as integration with a wide variety of sensors and payloads. Capable of autonomous operation, it is ideal for a wide range of commercial and military requirements, with the ability to perform a variety of roles including combinations of Radio Frequency (RF) signal collection, RF electronic warfare, active acoustics, acoustic Identification Friend or Foe (IFF), and acoustic and RF communications.
With high-efficiency electronics and a low-noise propulsion system, the Riptide UUV-12 can undertake long-range missions at great depths, leveraging its versatility and high endurance.
Jeff Smith, chief scientist at BAE Systems' FAST Labs research and development organization, commented: "The Riptide UUV-12 system significantly extends the Riptide family of UUVs by taking us into the medium UUV market. With this medium-size platform, we are strategically aligning our modular, open architecture-based UUV platform to meet rapidly expanding applications and requirements."