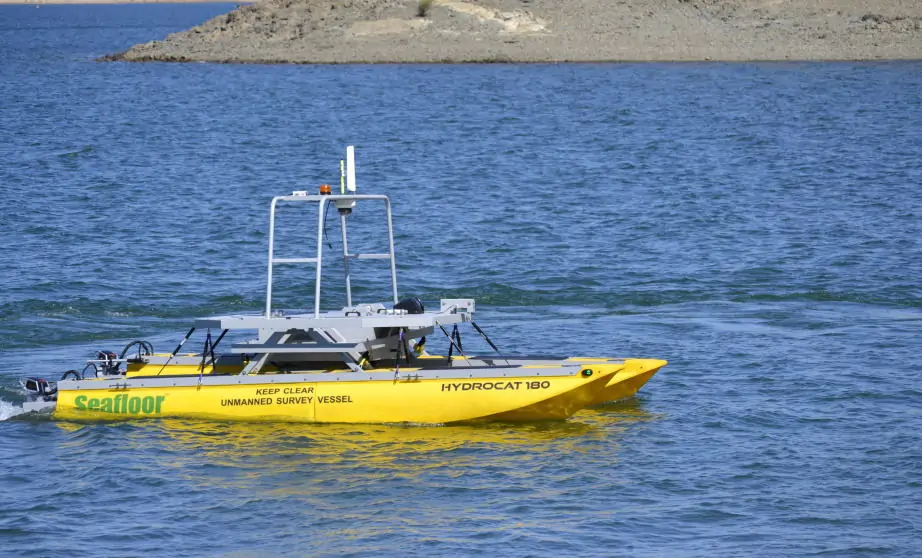 Seafloor Systems has been contracted by the U.S. Geological Survey (USGS) to develop two custom HydroCat-180 unmanned surface vessels (USVs) that will be used to monitor the impacts of saltwater intrusion from the Pacific Ocean into the Sacramento-San Joaquin Delta in California, and provide new insights into the fragile ecosystem.
Due to the delta being a tidally influenced region, the flow rate and hence the water levels can change rapidly. Previous survey efforts used a manned vessel to hold a strict transect across the river, which could take more than 30 minutes to complete. During this time, the water level can change by more than 10 feet, resulting in less-than-ideal data acquisition. With the new custom-built HydroCat-180 USVs, the USGS hopes to halve the data collection time, improving the track line by 95% and significantly increasing the accuracy of the resulting water flow and depth model.
Flow rate and depth data will be collected by an Acoustic Doppler Current Profiler (ADCP), mounted under the payload box of the USV. The system uses two articulating poles to hold the ADCP at the precise depths of 0.4 to 1.4 feet used by the USGS to conduct efficient surveys. These poles can be angled forward or backwards by 7.5 degrees to obtain accurate water current measurements. The two USVs will be used to simultaneously conduct autonomous surveys according to pre-planned routes.
The contract was awarded to Seafloor Systems with a six-month deadline, and despite some supply chain issues due to the COVID-19 pandemic, completion and delivery of the vessels was performed ahead of schedule.