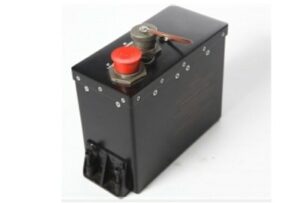 Epsilor has secured several contracts to provide its high-end smart Li-ion batteries and tactical chargers for military multirotor and fixed-wing UAS (unmanned aerial systems) in several international militaries. In total, the contracts are valued at over US$5 million.
The batteries and chargers to be provided for these contracts will incorporate a variety of state-of-the-art technologies that improve battery performance, reliability and controllability, making them ideal for demanding defense applications, as well as in civil UAS platforms where safe operation is of the highest importance.
One of the batteries has been designed for a miniature loitering weapons system that provides operators with the ability to conduct precision pinpoint strikes in complex warfare conditions. It is designed to offer extremely high power within a tactical pack with a small footprint, while maintaining the high safety standards required both in munition systems and in urban operations.
Another battery, along with its charger, will be integrated into a multi-rotor UAS, designed for long surveillance missions within a wide flight envelope. This large-format battery has a sophisticated mechanical design and a smart battery management system that supports the unique mission profile of the drone.
For another program that will be completed in the near future, Epsilor has developed an airborne battery system to be installed aboard a medium-altitude long endurance (MALE) UAV. This battery is fully certified by civil aviation authorities to operate in general airspace, and supports operation in extremely cold temperatures at high altitudes of over 30,000 ft.
Alex Stepansky, general manager of Epsilor, commented: "We are witnessing a tremendous maturing process in the unmanned aerial systems industry. Today, all of our batteries for UAS are undergoing rigorous military standards tests and aviation safety tests. Until recent years, most small drones were equipped with batteries and chargers that were originally designed for RC models that failed to meet the performance and reliability requirements for today's military drone applications. Today, when drones fly in complicated military missions and over populated cities, higher standards are becoming a must."
Find manufacturers of battery packs and BMS for unmanned vehicles >>