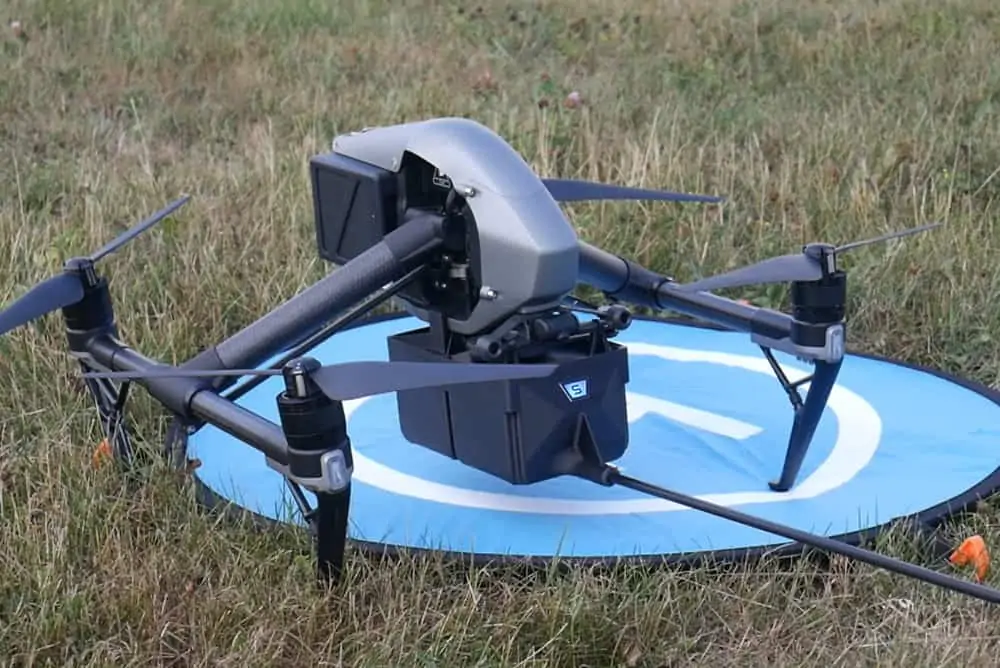 Scentroid has launched the DR2000, a new air quality analyzer designed to be mounted on UAVs (unmanned aerial vehicles). It has been developed to analyse ambient air at heights of up to 125 meters above ground level, which the company claims had not been accomplished prior to the development of this system. The DR2000 features built-in sensors that provide remote monitoring of a variety of chemical compounds.
The system allows researchers to conduct both impact assessments and air quality measurements for a wide range of applications, including the monitoring of fugitive emissions, flare emissions, pipeline leak detection, methane from landfill sites, agricultural or cannabis facilities, odour emissions, military or emergency applications, urban scanning, and more.
Weighing just 800 grams, the DR2000 can be mounted on a range of different drones. It takes advantage of the latest advances in sensor technology to provide highly stable and accurate readings, and is packaged with Scentroid's DRIMS2 software that provides clear, concise, and easy to understand data for thorough environmental analysis.
Watch a video about the DR2000 below: