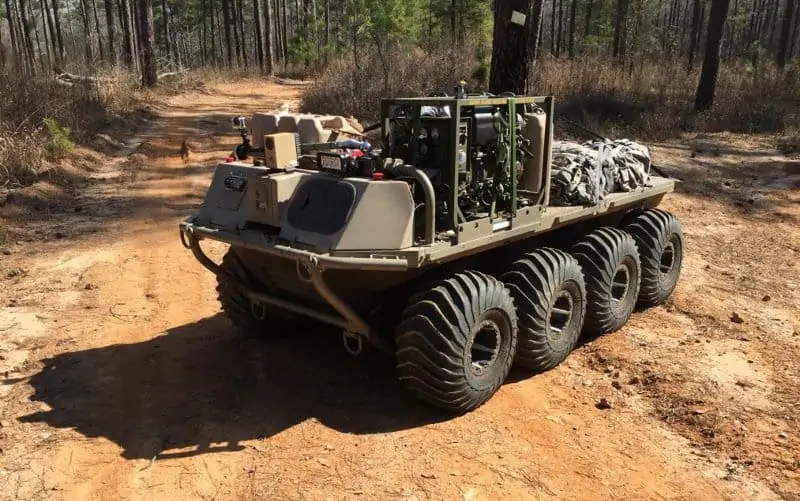 The Lithium Battery Company (LBC) has been selected by General Dynamics Land Systems (GLDS) to provide a programmable battery management system for the U.S. Army's Multi-Utility Tactical Transport (MUTT) unmanned ground vehicle (UGV). LBC's customized lithium ion battery systems for OEM manufacturers offer up to 60% more energy-density, and 70% less weight compared to traditional lead-acid and AGM batteries.
LBC's lithium battery technology has been selected for the eight-wheel battlefield cargo carrier UGV due to its ability to meet requirements for high endurance and demanding battlefield conditions. The proprietary battery management system technology can be monitored in real-time through an on-board computer, creating the ability to adjust performance parameters from anywhere in the world.
The new unmanned combat vehicles will be used by the Army to increase reach, autonomy, and load capacity during combat. The MUTT and its powerful lithium ion battery capabilities will also be utilised for power generation for recharging batteries and powering modular mission payloads.
Nathan A. Staron, founder of Lithium Battery Company, commented: "Over the last six years we have been diligently working with General Dynamics, and we are extremely excited to be working on battery systems for the MUTT transport vehicle. We are honored to be a part of such an elite team of individuals, and humbled LBC has been given the opportunity to provide additional support to military frontlines with our exclusive battery technology."
"We look forward to our work and partnership with General Dynamics over the coming years."