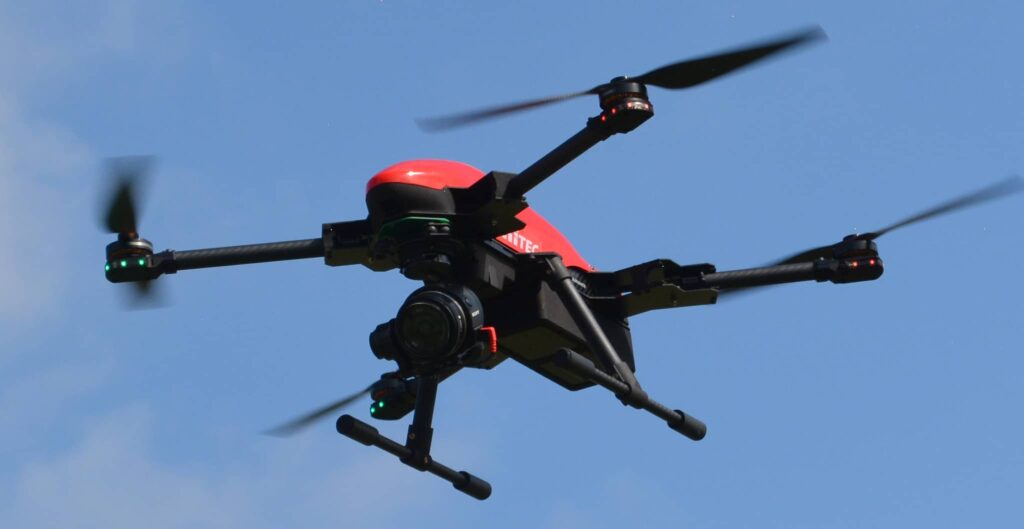 Hitec Commercial Solutions has expanded its operations with the launch of Hitec Commercial Drone Services, a new division that provides unmanned aerial vehicle (UAV) services to a variety of sectors, including agriculture, construction & excavation, mining & aggregates, oil & gas, engineering & surveying, and public safety.
The new division will provide reliable comprehensive end-to-end drone services with its fleet of unmanned aircraft, featuring proprietary Mission Control software and state-of-the-art data and photogrammetry collection techniques. Available services include:
Surveying – Hitec Commercial Drone Services will select the most suitable sUAS platform for a particular survey project in order to save clients valuable time and money when collecting and analyzing data
Mapping – Hitec's proprietary Mission Control app provides easy multiple-mission data acquisition with fast image pre-processing and pre-stitching
Photogrammetry – Hitec Commercial Drone Services provides clients with high-quality deliverables produced from high-resolution imagery with post-processing software
Data collection – providing actionable information in a quick timeframe allows clients to utilize their time more efficiently and produce comprehensive analytics for a variety of strategic purposes
Inspection – using drones to provide accurate, real-time data feedback makes the inspection and monitoring of worksites, powerlines, structures and more an invaluable tool for client safety and security
Pilot training – provided by Hitec's team of Part 107 Certified pilots, training ensures the proper instruction and education of UAV operations and the FAA regulations for proper airspace etiquette
The Field Services Director of Hitec's new division is Jim Bonnardel, an entrepreneur with a strong background in unmanned aviation. Jim initially established a successful business in 1982, providing aerial services to corporate B2B entities. He became a certified and insured UAS service pilot and instructor, logging over 1750 precision mapping missions, inspecting over 2000 utility structures, and flying more than 2500 commercial and residential property shoots, as well as dozens of missions for creative projects involving both television and music videos.
Jim is also an instructor at Grossmont College in El Cajon, California. He has provided 850 hours of commercial instruction, as well as 550 hours of instructional field training and vetting for utility inspection crews. As a result of his training experience, Jim has issued 150 sUAS Utility Training Certificates.