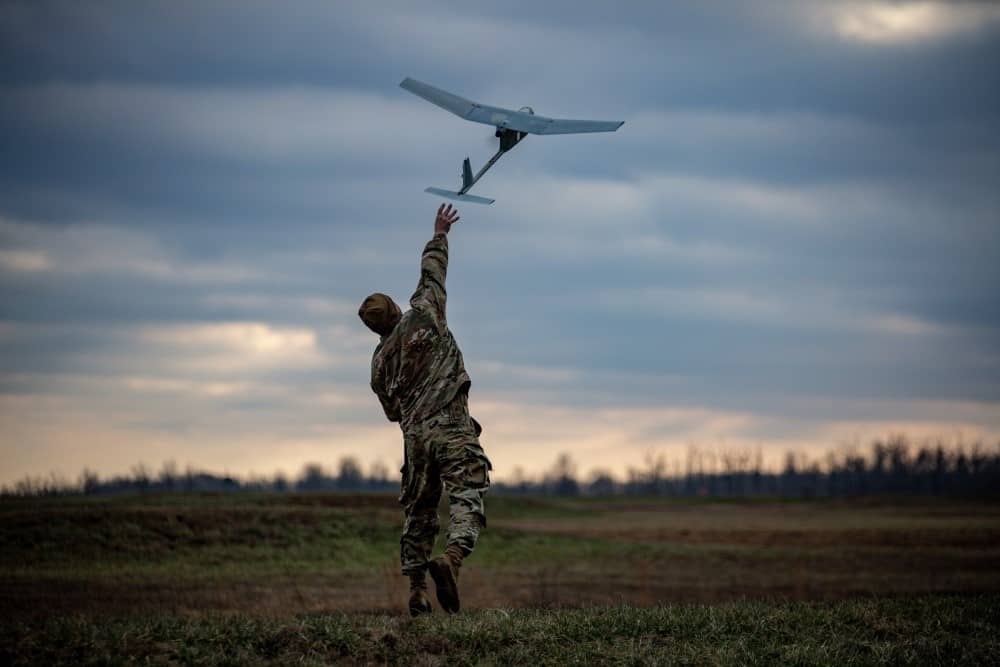 AeroVironment is performing avionics and data link upgrades on the U.S. Army's fleet of Raven tactical UAS (unmanned aerial systems), in order to modify the radio frequencies employed by the aircraft. The work is being performed under the existing multi-year small UAS contract with the Army, and will take place over a two-year period.
AeroVironment's Raven UAS is a hand-launched drone designed to be deployed rapidly for operations requiring low-altitude ISR (intelligence, surveillance and reconnaissance). The aircraft has a wingspan of 4.5 feet, weighs 4.2 pounds (1.9 kilograms) and has an operational range of 6.2 miles (10 kilometers). It features a Mantis i23 EO/IR gimbaled payload for delivering real-time video or infrared imagery to ground control and remote viewing stations, providing situational awareness both during the day and at night.
AeroVironment's family of tactical UAS comprises the majority of all unmanned aircraft in the U.S. Department of Defense (DoD) inventory. The systems have also been provided to an international customer base of 50 allied governments.
Rick Pedigo, Vice President of Business Development and Sales for AeroVironment, commented: "AeroVironment is committed to providing continuous support to the Army's ongoing, multi-year programs of record for tactical UAS, such as the Raven, with quick and efficient field upgrades to help operators around the world perform their missions more effectively."