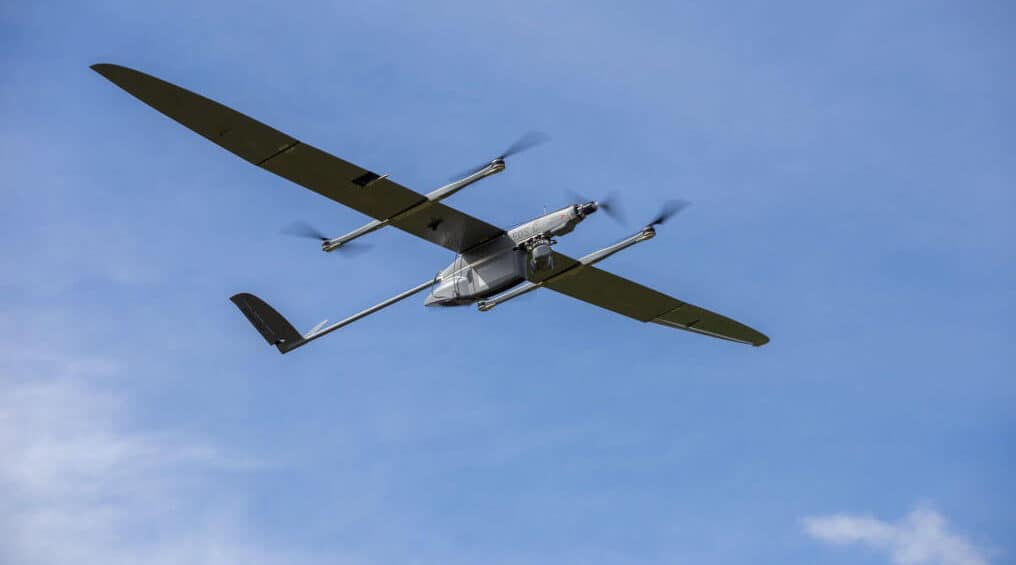 Threod Systems' Eos C unmanned aerial system (UAS) has been used by police forces in Järva County, Estonia, working with specialists from the Estonian Academy of Security Sciences, for surveillance flights over urban areas.
Due to the state of emergency surrounding the COVID-19 pandemic, it was prohibited in Estonia at the time of the trial to gather in public places in groups of larger than two people. Although police patrolled the cities for violations, it was decided to give them an advantage by utilising drones to gain a bird's-eye view.
Threod's Eos C UAS was selected for this trial due to its ability to cover larger areas, with a flight radius of up to 100km and the ability to stay in the air for several hours. The drone was controlled by a custom mobile command centre built into a mini-van. The command centre enabled convenient operation of the UAV and the payload, allowing operators to monitor a live video stream and process data in real time to provide situational awareness for prompt decision-making.
The trial was a success, and further co-operation will continue between Threod, the authorities and the Estonian Academy of Security Sciences.
Martin Jõesaar, COO of Threod Systems, commented: "The drone provides a detailed picture that when received by the police command center enables them to immediately react by sending a small drone with a speaker to the violation area or a patrol."