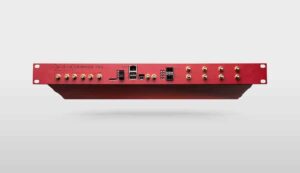 Per Vices Corporation has performed a successful integration of the company's Crimson TNG COTS software defined radio (SDR) into a North American radar system.
Crimson TNG is a wideband high-gain quadrature transceiver and signal processing platform that is designed to be configurable for multiple RF applications. For this particular application, the system acted as the radio receiver, radio exciter, and digital signal processor for the radar. The ability of Crimson TNG to meet the specified performance, integration, and reliability requirements for the radar, while remaining a COTS solution, made the integration a success.
The versatile SDR platform offers a range of features that include signal processing, waveform digitization with storage, and custom radio front ends. It delivers high RF performance with excellent noise figures, sensitivity, isolation, dynamic range and IIP3. The unit is available as a base model, and can also be optimally customized for RF performance at a particular band to meet unique requirements.
A senior radar engineer for this project commented: "Per Vices has done an excellent job in the development of this product, and we now have a radar receiver that costs a fraction of the legacy unit and occupies less than 10% of the space of the original."
Per Vices' product range provides solutions for a wide range of applications, including low-latency point-to-point communications, electronic warfare, and counter-UAS (unmanned aerial systems) operations.