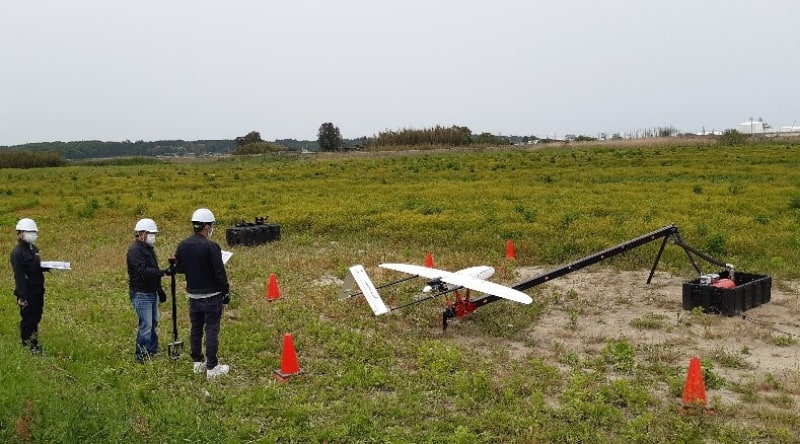 UAV Factory has signed a contract to provide its Penguin C unmanned aerial systems (UAS) to Japanese company Clear-Pulse, which has already conducted an initial test flight over Fukushima. The Penguin C is being flown at the nuclear power plant site in order to research and monitor radiation levels, and the results will be used to plan for potential future nuclear power plant accidents.
The Penguin C is a long-endurance, long range UAS designed for a variety of professional applications. With a flight endurance of up to 20 hours and an operational radius of over 100 kilometers, it is an extremely efficient platform able to cover large areas in a single flight.
The aircraft can be equipped with both day and night vision cameras, making it an ideal platform for assisting search and rescue (SAR) operations during emergencies such as floods, earthquakes, forest fires and pandemic events like COVID-19.
UAV Factory is a developer and manufacturer of fixed-wing composite small UAS and subsystems in the 55lbs and under class. The company's Octopus ISR division produces non-ITAR micro EO/IR Gimbals for long-range surveillance. UAV Factory's Penguin UAV has previously set a 54.4-hour flight endurance world record.