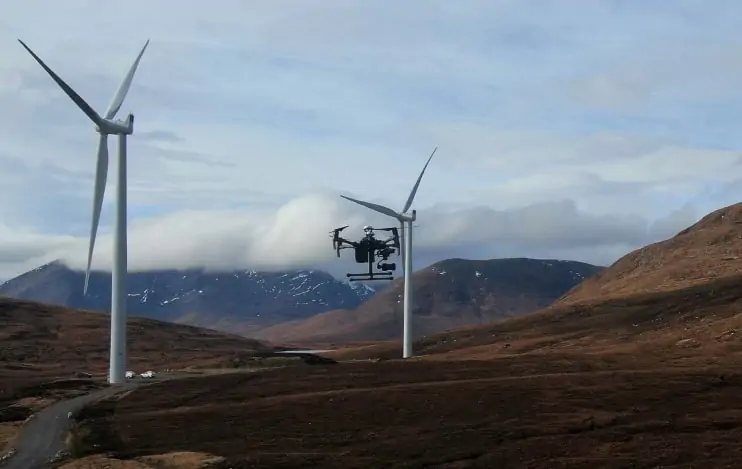 Scopito's AI-powered drone data analysis software has been featured in an article in PES (Power & Energy Solutions) Wind Magazine. The article details how the company collaborated with renewable energy provider Natural Power to add new functionality to the Scopito platform that would allow advanced analysis of faults detected on the blades of wind turbines.
Natural Power required a data processing platform that could take in aerial imagery captured by unmanned aerial systems (UAS) and provide the following features:
Visual presentation of fault locations on wind turbine blades
Measurement of fault sizes in millimetres
Artificial intelligence-powered annotation of faults
Initially, as with all the other solutions trialled by Natural Power, the Scopito platform was unable to complete the calculations needed for the wind turbine inspection process. However, Natural Power appreciated the efficient design of the software and reached out to Scopito to suggest adding functionality to the platform.
Scopito had previously focused their development efforts on features for the electricity transmission and distribution industry, and were glad to add to their wind power capabilities. The new features were built directly into Scopito's current solution, taking advantage of the existing functionality. Fault locations were visualized on a live turbine diagram and updated in real time. After annotation was performed by the system, the size of faults and distance from the hub were shown in the annotation details, and all data could be easily presented in reports.
Natural Power has adopted the Scopito solution as the primary platform for all of their in-house inspection flights. In addition to providing a custom platform for data management, the collaboration with Scopito has helped Natural Power gain new clients, with the ability to showcase the software providing a big benefit.
To find out more about the Scopito platform and its drone data analysis abilities for the renewable energy industry, read the full article here.