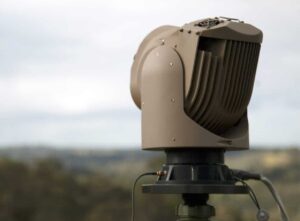 Ascent Vision Technologies (AVT) has entered into an agreement to supply its eXpeditionary Mobile Air Defense Integrated System (X-MADIS) counter-drone technology to the Defence Technology Institute (DTI) of Thailand. The X-MADIS will be used to protect critical assets against hostile small Unmanned Aerial Systems (sUAS).
DTI selected the X-MADIS following a series of trials and demonstrations in which the counter-UAS capabilities of the system were assessed. The X-MADIS provides a full, reliable counter-drone solution that protects against commercial, off-the-shelf sUAS and state-level threats, and has been engineered to achieve optimal performance even in high temperatures and humidity.
AVT's X-MADIS is a portable solution designed specifically for detection, tracking, identification, classification and defeat of individual and swarms of drones. The X-MADIS is tailored to particular requirements through advanced system integration, providing users with a selection of components to meet their specific needs.
The DTI selected the fixed-site variant of the system, the X-MADIS FS, which combines four all-threat air surveillance radars with an RF detection sensor for reliable detection, classification and location of commercial drones. The X-MADIS FS also features AVT's CM202U imaging system for rapid positive identification and tracking of airborne objects, and an Electronic Warfare (EW) system capable of neutralizing one or multiple sUAS. All components are integrated into AVT's CUAS Suite software to enable seamless, single operation of the entire kill-chain.
Stephen Zinda, Vice President of International Business Development at AVT, commented: "We are grateful that the Defence Technology Institute has recognized the X-MADIS as a powerful solution to protect their assets against sUAS threats. The award was granted following a series of test events to demonstrate the suitability of the X-MADIS for this specific operation."
"I would like to thank our partners, GCS Group Corporation, for their support and effort in helping us secure the contract. We look forward to continuing a strong relationship with both GCS Group and the DTI as we support their needs."