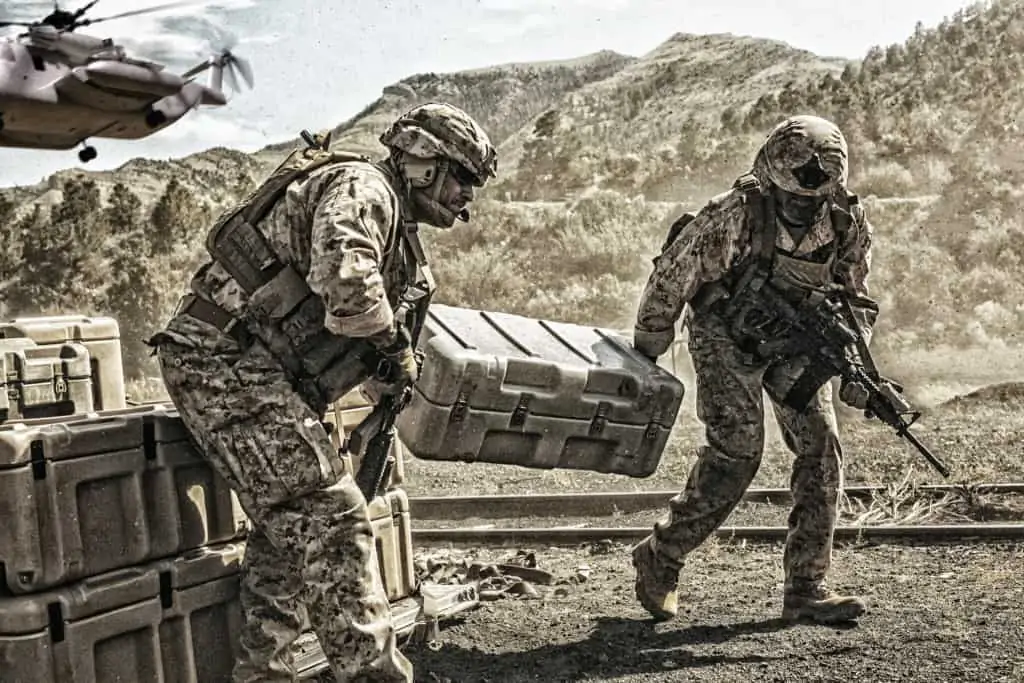 Peli Products has introduced the Peli-Hardigg Light Lift Series of rotationally moulded cases, featuring advanced materials engineering that makes the new cases up to 30% lighter compared to traditional rotational moulding while still offering the same MIL-SPEC-rated protection. Designed for two- or four-man carry applications with a maximum total weight of 136 kg, the new cases are ideal for secure field transportation of drones, unmanned vehicles, sensors and other complex and sensitive equipment.
Providing considerable logistics savings as well as enhanced health and safety for professionals working in the field, the new line will initially includes 28 of the most popular Peli-Hardigg single-lid case sizes, with an additional 122 more sizes scheduled to be introduced.
All Peli-Hardigg Light Lift Series cases are fully configurable, featuring catch & strike hardware that tightly secures the lid and recessed handles to prevent shearing or snagging from outside forces. Additional available configurable hardware options include plastic or metal handles, airtight construction using PRV valves, edge casters, locking hardware and humidity indicators.
Rotationally moulded cases are created by loading structural-grade plastic resin into a series of moulds, which are then heated and slowly rotated on both a vertical and horizontal axis. The result is a seamless base and lid, with more material in the corners and edges, that offers superior impact protection.
Pavel Levshin, Product Marketing Manager EMEA, commented: "As with all great products, Peli-Hardigg cases are continually evolving to meet the needs of our customers in a meaningful way. The Peli-Hardigg Light Lift Series is a revolutionary step forward in materials, science and design that will ease the ever-present logistics burden by being easier to carry and less expensive to ship."